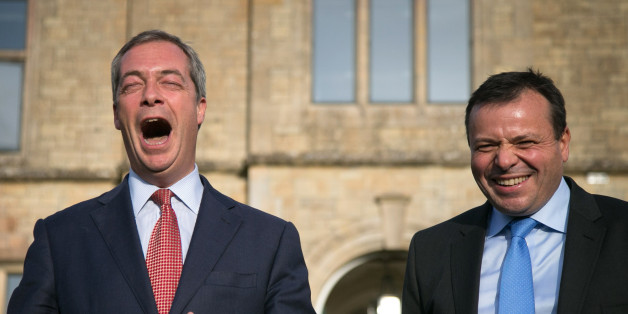 Matt Cardy via Getty Images
Ukip's new backer, former Tory party donor Arron Banks, pledged yesterday to give the party a massive £1 million donation, in a huge boost for its coffers ahead of next year's election.
Banks, who has previously given tens of thousands of pounds to the Tories, said the donation was ten times bigger than originally planned as he had been enraged after Commons Leader William Hague mocked him as "nobody".
Speaking at a press conference in Bristol, the insurance guru told reporters that he hoped his donation would mean that "Mr Hague will know who I am".
Given Banks seemingly threw Ukip an extra £900,000 just to spite Hague, could there have been better ways of spending it? Here are 7 ideas.