Sony has managed to fight off competition from HTC and Apple at this year's T3 Awards, Sony PS4 winning 'Gadget of the Year' and the 'Gaming Award' -- while the original Sony PlayStation became the first gadget to be admitted into the 'T3 Hall of Fame'.
The next-generation PlayStation 4 fought off both the Xbox One and the iPhone 5S to be given T3's top award.
HTC managed to bag a double of its own as its HTC One M8 was crowned 'Smartphone of the Year', once again beating Samsung's Galaxy S5 and the iPhone 5s (the more recent iPhone was not eligible this time around).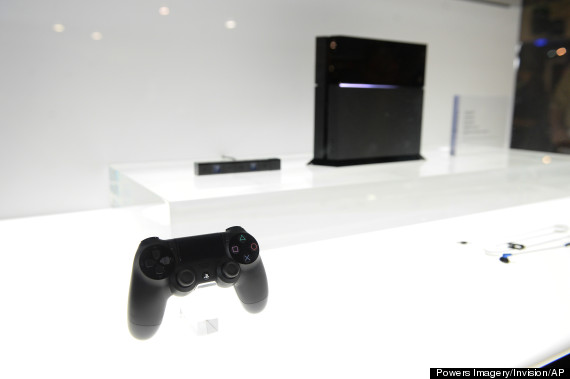 Winning the "Design Innovation Award" (sponsored by The Huffington Post UK, ahem) was Apple's stunning Mac Pro. The Mac Pro fought off futuristic rivals such as Audi's Digital Cockpit and Sony's Project Morpheus for PlayStation 4.
Other highlights at the Covent Garden awards ceremony included renowned British inventor and entrepreneur James Dyson winning the 'Tech Legend' award.
Speaking at the awards ceremony Dyson said, "What an honour. My focus is on making new technology and exciting machines. But the best ideas are not all mine, it is Dyson's 2,000 sparky engineers and scientists who should take the credit. Working with them and some of the best universities in the world, we are developing new technologies which make things work better."
The Jawbone UP24 managed to secure a big victory winning 'Fitness Wearable of the Year', while the small but mighty Sonos Play 1 just missed the top spot as Denon's Cocoon Stream won the 'Sound Award'.
Finally in one of the newest categories BMW's impressive i8 hybrid supercar won 'Car of the Year' fighting off rivals such as the Tesla Model S and the new Audi TT.
Here are the full list of winners:
Gadget of the Year (sponsored by EE): Sony PlayStation 4
Highly commended: GoPro 3
Phone of the Year: HTC One (M8)
Highly commended: Samsung Galaxy S5
The Gaming Award (sponsored by PC Gamer): Sony PlayStation 4
Laptop or Tablet of the Year (sponsored by The Sun): Apple MacBook Pro with Retina display
TV of the Year: Samsung HU8500
Car of the Year: BMW i3
Brand of the Year: Netflix
Camera of the Year: GoPro HERO3+ Black Edition
Fitness Wearable of the Year: Jawbone UP24
The Design Innovation Award (sponsored by Huffington Post): Apple Mac Pro
The Sound Award: Denon Coccon Stream
The Entertainment Award: Sky+ HD
The TechLife Home Award: Philips Hue
Headphones of the Year: Philips Fidelio S2
Tech Personality of the Year: Richard Ayoade
T3 Tech Legend: Sir James Dyson
T3 Hall of Fame: Sony PlayStation