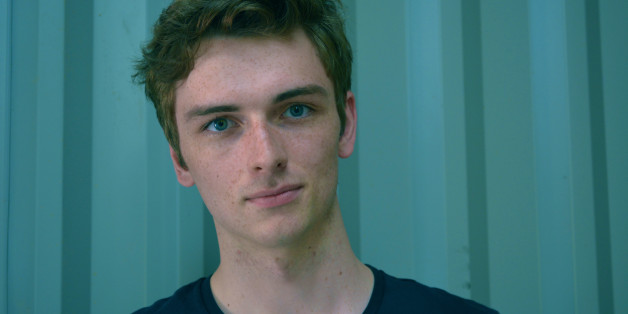 Bertie Wilson
Bertie Wilson, 21, got his big business idea while browsing for a good jacket online.
Finding it annoying having to flit between websites to find the best discount, the Edinburgh University student decided to do something about it.
After scraping together the money to start a test website, Wilson secured £40,000 of seed funding for his site, SearchTheSales, to officially take off.
HuffPostUK caught up with the young entrepreneur to find out how he has started up, and where he's aiming to take the business.
How did you first get interested in business?
Unlike a lot of entrepreneurs, I wasn't selling sweets in the playground aged 7. I did try to set up a sandwich delivery business with a friend when I was 16, but it never really got off the ground. So I suppose my entrepreneurial career started properly at university.
During my first year I worked full time for a couple of young guys who were running a pretty fast growing marketing company. I realised then that working for someone else wasn't really for me, and that university was a great time to get started on my first venture. I then had the idea for SearchTheSales when I was 20, and got started on it straight away.
How did you start your business
I'm a bit of a sucker for a good deal and also love designer clothing. It was these two traits that really resulted in me coming up with the idea for the business. I was browsing online for a discounted Paul Smith jacket and had to jump between multiple stores that had sales on.
It was a really inefficient way to shop, so after doing a bit of research into the market, I realised that a solution was a good business opportunity. I then invested some of my savings to get a test version of the website up and running, and it all started from there.
How has it been hard to set up?
Setting up the business has been the best experience of my life, but also the hardest. The two biggest ongoing challenges for SearchTheSales are development and marketing. Trying to aggregate and normalise product information from hundreds of websites with completely different layouts is not an easy task.
Also, getting a lot of relevant traffic at a low price to SearchTheSales takes a lot of time, skill and creativity. It's taken a lot of work to get both of these right, and this investment into product and marketing is not going to stop any time soon.
What lessons have you learned?
I could probably sum most of them up in a sentence; don't sweat the small stuff! When I started out, a new problem would come up every day and I'd feel like it was going to end the business. Of course, none of them ever were. There are still problems coming up every day with SearchTheSales, but I take them in my stride now. Learning to deal with problems and efficiently solve them is crucial for anyone launching or working in a startup.
How did you raise £40,000 in funding? Was it hard?
The hardest thing about raising investment is the opportunity cost. There's a never-ending list of things to do for the website, so spending all of the time raising capital can feel counterproductive.
However, I took a long term view and realised from the start how crucial investment was going to be for SearchTheSales. Of course, the actual process of raising the funding is also not easy. Private investors are smart with their cash, and I really had to work hard to convince people that not only is my business plan viable, but that I am the right person to execute it. I had to deal with rejection from multiple investors, and it can be a pretty grueling process.
What/who inspires you in business?
I find entrepreneurs who are building game changing companies inspiring. Elon Musk is simultaneously revolutionising space travel and renewable energy so he's a big inspiration. I would love the opportunity to work on/start those sorts of projects one day. Aside from that, I'm a big fan of the strategic geniuses of the business world like Peter Thiel and Jeff Bezos. There's a lot to be learned from them.
What's your aim with SearchTheSales? Start, sell it off and make millions or in with it for the long haul?
It's pretty early days so my plan isn't really too focused on an exit at the moment. I have an idea of potential exits in mind, but really the main thing I'm focused on now is building a great product and acquiring loyal users. If the business does those two things successfully, we'll be a pretty attractive target to any potential acquirers, but will also be self-sustainable. If at that time the right offer is put on the table, I think I would be happy to sell the business.
See also: