'EastEnders' actress Letitia Dean got a shock when she appeared on Thursday night's 'The One Show', when a face from the past made a reappearance.
The star was on the show's sofa to discuss her character Sharon's current wedding drama, when she was played a short clip, featuring Anita Dobson as her on-screen mother Angie Watts.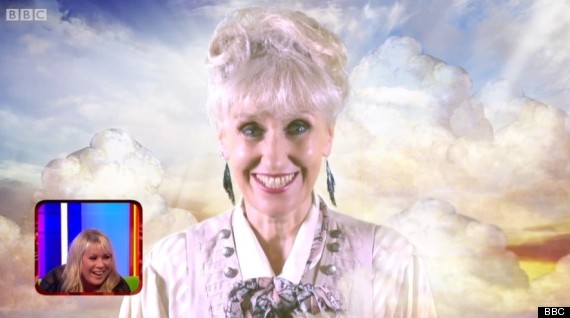 She's back!
The show's presenters Matt Baker and Alex Jones introduced the clip, though they probably weren't expecting Letitia to burst into tears.
Letitia's character Sharon hasn't had the easiest of times in recent weeks, after Phil discovered her secret reasons behind getting hitched and let's face it, she could do with some advice.
Enter Angie.
"It's me, Ang, your mum," Anita, in character, states at the start of the video segment. "Now don't faint because I'm probably the last person on Earth you ever expected to hear from."
"I hear you're getting married and I want you to be happy, Shaz. So lots of love But remember he's a bit of a toe-rag so look after yourself.
"Protect your heart and don't follow in your mother's footsteps."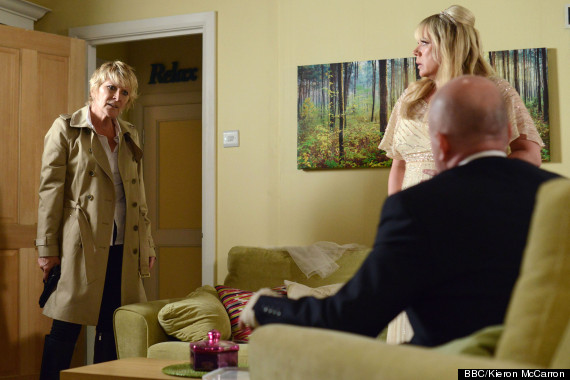 Sharon and Phil's wedding hasn't exactly gone to plan
After getting a bit emotional, Letitia explained that she hasn't seen Anita since she her time on 'Strictly Come Dancing' in 2007.
The Mitchell wedding will end on Monday, however the drama isn't over and Monday night's episode will see the Carter family take centre stage when Dean attacks Linda.
The Queen Vic Landlady will struggle to cope following the incident and the show's bosses have revealed details of how the storyline will develop.
LIKE US ON FACEBOOK | FOLLOW US ON TWITTER