Hugh Grant makes his long-awaited return to the world of rom-com next week, with his latest film 'The Rewrite' - and we have an exclusive clip above.
Once upon a time, screenwriter Keith Michaels (the aforementioned Hugh Grant) was on top of the world – a Golden Globe Award and a hit movie to his name, a beautiful wife and a seemingly inexhaustible supply of wit and charm.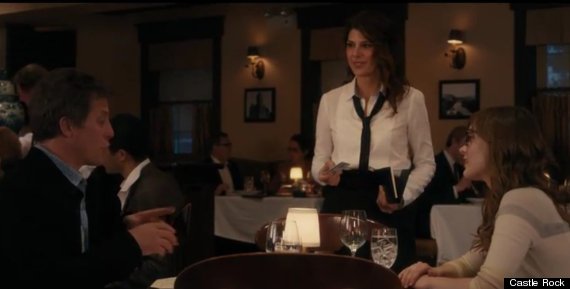 Hugh Grant co-stars with Marissa Tomei in 'The Rewrite'
Fifteen years later, we find him divorced, penniless, approaching fifty and without a hit script to his name in years. Instead, his agent has a job for him – a university in the quiet town of Binghamton is looking for someone to teach a course in screenwriting...
'The Rewrite' is in UK cinemas from 8 October. Watch the exclusive clip above and the trailer below...
LIKE US ON FACEBOOK | FOLLOW US ON TWITTER