UPDATE: Teenage Boy Who Boasted About Threesome With Teachers 'Feels Really Bad'
Two female teachers from the same school have been arrested after allegedly having a threesome with a 16-year-old student.
Shelley Dufresne, 32 and Rachel Respess, 24, of Destrehan High School, Louisiana, have been charged with carnal knowledge of a juvenile, WGNO-TV reports.
The English teachers were also charged with contributing to the delinquency of a juvenile and indecent behaviour with a juvenile.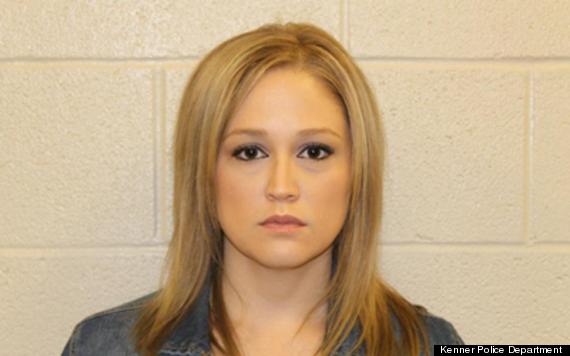 Shelley Dufresne, 32, and Rachel Respess, 24, (below), have been arrested after allegedly having a threesome with a 16-year-old male student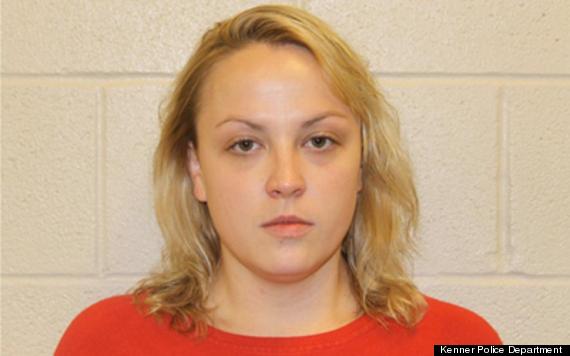 The allegations came to light when school officials told the St Charles Sheriff's Office a male student was "bragging to other students that he was having a sexual relationship with teachers," the Times Picayune reports.
The ménage a trois is said to have occurred at Respess' apartment after a high school football game on 12 September, the Associated Press reports.
The trio is alleged to have engaged in sexual acts more than once and documented some of their encounters on video.
Then 16, the student has now turned 17. The legal age of consent in Louisiana is 17.
Dufresne, who has taught at the school for 10 years, was arrested on Tuesday and released from St Charles Parish jail on a $200,000 bond later that night.
The mother-of-three is reportedly under house arrest and is not permitted to leave her home other than for mental health treatment, doctor appointments and church.
Repass, who is in her second year of teaching at the school, reportedly turned herself in on Wednesday.
Kenner Police Chief Michael Glaser told ABC13 : "No matter what sex the victim is, everyone should be outraged.
"You have an educator. Their responsibility is for the safety and the education of children… They should have known better."