Despite being the world's largest telecommunications company, having 2013 sales of £24.5bn and selling more mobile phones worldwide than anyone but Apple and Samsung, you'd be forgiven if the answer was "no".
Story continues after slideshow...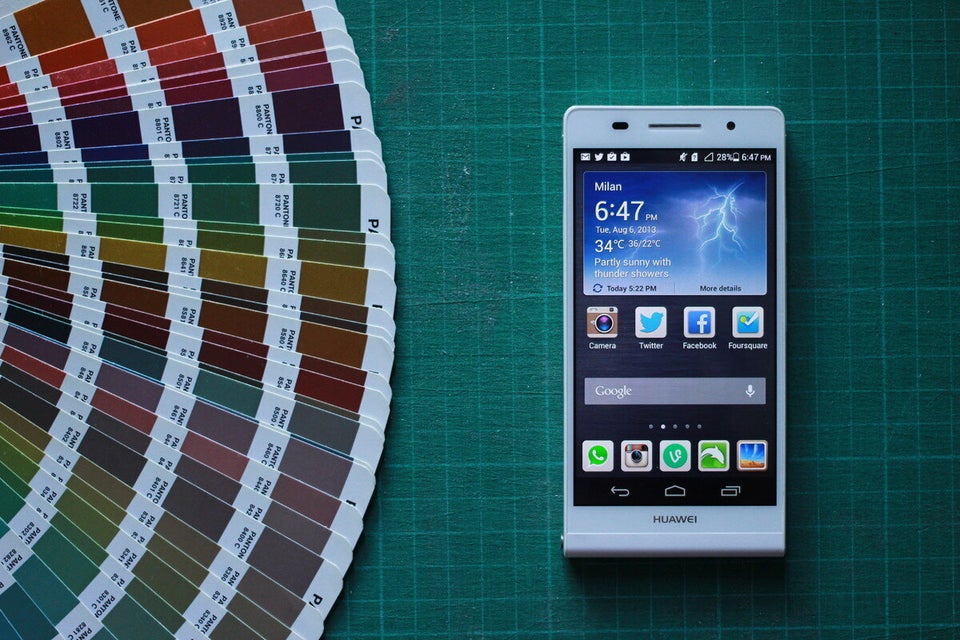 Best Budget Smartphone In The World
All of which is a shame really because their latest mobile phones are rather good and, as Snowdon revealed, it was actually the US that was doing all the sneaky stuff.
"Every business when they start has the ambition to be number one, but to be number one is a challenging task," Shao Yang, veep of marketing told the Huffington Post UK
He adds: "We think if we can keep making better innovations than others we can finally be the best."
Yang is very open when looking at the challenges ahead.
He said: "There are three important areas in smartphones; hardware and currently Samsung is the best at this.
"Secondly is software and Apple is best at this. And third is communication and Huawei is best at this."
So, just how good are the company's phones? Well, here's an overview of what people are saying about their new flagship device, the Ascend Mate 7.
There's no escaping the Huawei Ascend Mate 7's physical size. This may be one giant phone, but it's also the embodiment of Huawei coming of age. It's big meets beautiful with premium design flair, a great fingerprint scanner, ample performance and a battery life that will last for many hours of use. We can see where the "Mate" name comes from.
The Hauwei Ascend Mate 7 looks and feels like a surprisingly accomplished handset, and at it's attractive price point it can really give the Samsung Galaxy Note 4 a run for its money. I still have a few questions on the performance side of things, but the interface may be fine tuned before it makes it to market.
Damn, the Huawei Ascend Mate 7 is an awesome phone. This would definitely be my daily driver, but. Yes there's a but. It's just too big for my liking. Now that's just my opinion. You can agree or disagree. It is a 6-inch phone, but with the relatively small bezels, it's actually not that large. It's about a finger tip wider than the LG G3 and a bout 2 finger tips taller. So if you're fine with that, then this is a great phone.
The Ascend Mate 7 is a very impressive phone and it's a shame that it is not more widely available. It will be launched at the end of October and if you have the chance to try one out or pick one up, I'd highly recommend that you do. The camera may not be the strongest point of the Mate 7 but almost every other category has you nicely covered. For the class it is in, the Mate 7 is very impressive, even if it can't really compete with the Galaxy Note 4. If you like the idea of the HTC One Max but not the execution, then the Mate 7 might just be for you.
So, some pretty solid praise.
But the road ahead will be far from smooth - Yang himself predicts the immediate future for the smartphone market will be brutal.
He said: "Some brands will disappear very soon. The next two years will be very important."
Oh, and one more problem they may face breaking into the UK: How exactly do you pronounce "Huawei"?