Dewani was extradited to South Africa to face trial, and has pleaded not guilty to murder and four other charges.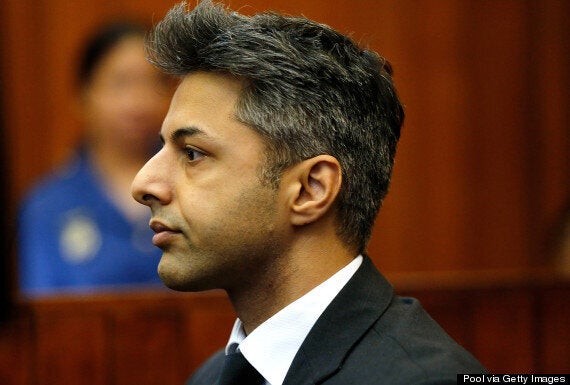 Other men will also claim they had liaisons with Dewani, including a parliamentary aide.
Dewani, 34, denies plotting to kill new wife Anni on their luxury honeymoon getaway to Cape Town in November 2010, as they took a cab ride through a township.
He told the court, through his solicitor, that he was bisexual.
In a witness statement read by his counsel, Francois van Zyl, Dewani said: "My sexual interactions with males were mostly physical experiences or email chats with people I met online or in clubs, including prostitutes."
He also did not think he would be able to have children due to health problems, the court has heard.
Dewani said he had abnormally low levels of hormones, rendering his chances of having children slim. He said he discussed this with Anni, whom he began dating in summer 2009.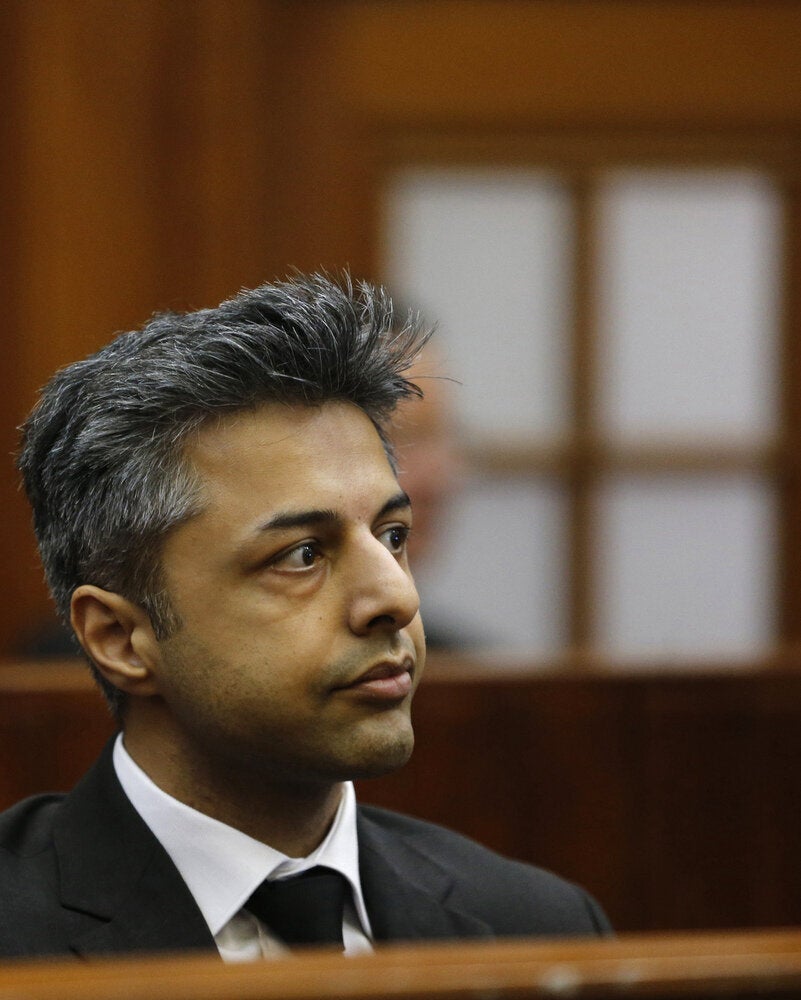 Shrien Dewani Murder Trial
The care home owner, from Weston-on-Trym near Bristol, has always denied paying three men to shoot Anni, days after their lavish £200,000 wedding in Mumbai. He was extradited from the UK to face trial.
Appearing at Western Cape High Court in Cape Town this morning, Dewani denied murder, conspiracy to commit kidnapping, robbery with aggravating circumstances, kidnapping, and defeating the ends of justice.
Wearing a dark suit and with his jet black hair greying, Dewani stood and calmly addressed the court and judge Jeanette Traverso, saying: "I plead not guilty to all five counts, my lady."
The relationship between Shrien and Anni cooled and at one point ended before they rekindled their romance in March 2010. The couple married later that year in Mumbai and honeymooned in Cape Town.
Dewani claims he and his wife were kidnapped at gunpoint as they drove through Gugulethu in Cape Town in a taxi.
Dewani was released unharmed, but his wife's body was found in the abandoned car the next day. She had been shot.
Describing the moment of the carjacking in his witness statement, he said it was "a traumatic experience which resulted in the loss of my wife".
He said he has suffered "flashbacks, nightmares and anxiety attacks" and it has affected his ability to remember clearly.
Prosecutors argue that Dewani conspired with Cape Town residents Zola Tongo, Mziwamadoda Qwabe and Xolile Mngeni to kill his wife. Shrien and Anni Dewani, shortly before her death
Mr van Zyl said his client remembered being in Tongo's cab when it was attacked as they drove off the motorway and towards a township.
He said: "The next thing I remember was banging noises coming from the front and right-hand side of the car. There was a lot of shouting in a language I did not understand.
"The next thing I recall is somebody next to me, who told me to lie down. The person had a gun in his hand.
"He was waving the gun in the air."
Mr van Zyl, reading Dewani's hour-long witness statement, that the gunman told the defendant to "Look down! Lie down!"
He said: "We were both terrified and immediately complied with his demands. I was lying half on top of Anni. Another person was behind the steering wheel. I do not know where Tongo was at that stage."
Dewani said he pleaded with the attackers to let him and Anni go, but they demanded Dewani's phone.
The defendant said: "He searched me and found my phone in my trousers. He got angry. He placed the gun against my left ear and said words to the effect that I should not lie to him or he would shoot me.
"I heard a clicking noise from the gun which scared me even more. I have never been close to a real gun before."
Taxi driver Tongo, Qwabe and Mngeni are already serving jail terms in connection with the murder.
Story continues below video
The trial is expected to hear harrowing detail on the circumstances surrounding Mrs Dewani's death.
Members of the victim's family have travelled from Sweden, where she was raised, to attend the hearing, which is expected to last for around two months.
Before his extradition, and between months of court hearings, Dewani was detained in a hospital in Britain with depression and post-traumatic stress disorder.
It is not yet known whether he will be giving evidence in his defence.
The case will not follow that of decorated South African athlete Oscar Pistorius, whose recent televised murder trial was seen as something of a landmark moment for the country's judicial system.
Dewani's statement said they returned to the motorway with another driver taking control of the wheel, passing a police car which was unaware of what was happening.
He said Anni was screaming, and he was ordered to keep her quiet as they drove on to another side road.
Dewani said: "The driver said that they were not going to hurt us, they just wanted the car and they were going to let us go separately. I begged them to let us go together."
Dewani said he was ordered to leave the car with a gun to his head. He left through a window as the door would not open.
"The last thing I had said to Anni was to be quiet and not to say anything."
The defendant said he tried to raise the alarm by knocking on doors in the township, and said two police officers called to the scene were unable to understand him, "presumably because I was upset and because of my accent", he said.
Dewani said he was taken to a police station, where he spoke to his family.
In the statement Dewani said he was informed the next day that his wife had been found dead.
There were gasps in court as police footage from the scene was broadcast.
Dewani appeared to bow his head as forensics officers were seen to open the taxi door showing a bloodstained Anni on the back seat. Her long dark hair billowed in the gentle breeze.
As the camera panned to the other side of the car, the court saw blood covering Anni's ankles and feet.