Google is currently mapping the United Arab Emirates' Liwa Desert but instead of using its normal army of Smart cars and hybrids the company is going for something a little more authentic: camels.
'Camel Camera' is a project being trialled by the US company as it looks to find a more 'authentic' way of mapping the country's dunes while causing as little disruption to the surrounding environment as possible.
Google Street View now features in over 230 countries while more recently the company took things even further with key buildings in major cities also getting floor plans added to the service.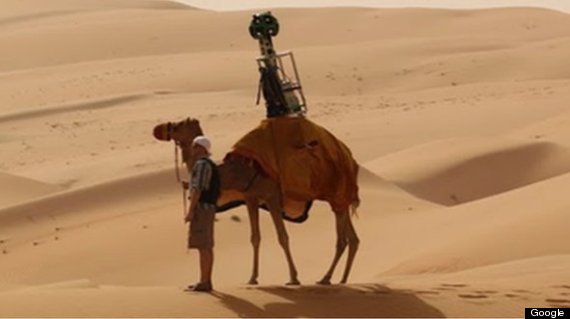 Museums and shops in London like Selfridges and Harrods now feature full maps of their buildings within Google Maps so you can still find your way around even when you've left the street.
Google recently announced that it was working on a self-driving car that would use Google Maps in conjunction with a range of high-tech sensors to move around.