A romantic meal for James Lusted and fiancée Chloe Roberts fell flat when restaurant staff mistook them for a mother and son.
Lusted, who is a dwarf, had taken Roberts to a Harvester restaurant in Cardiff when the embarrassing error occurred.
The 26-year-old who is just 3ft 7in, was handed some crayons and a colouring book, while 5ft 7in Roberts was entrusted with the menus.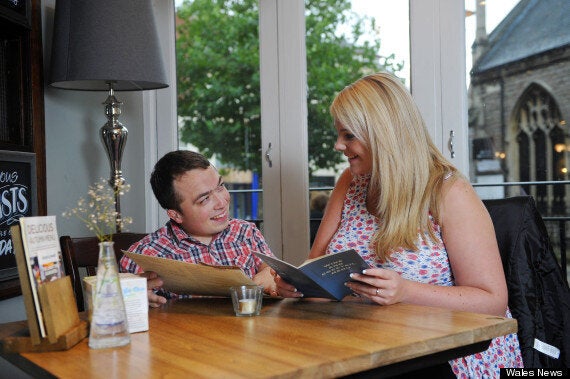 It was only when their waitress heard Lusted's deep voice that she realised she'd made a blunder.
Luckily the couple saw the funny side and haven't been able to stop laughing since.
Lusted said: "As I said thank you to the waitress she heard my voice and knew I wasn't a child. She immediately put the colouring book behind her back in shock.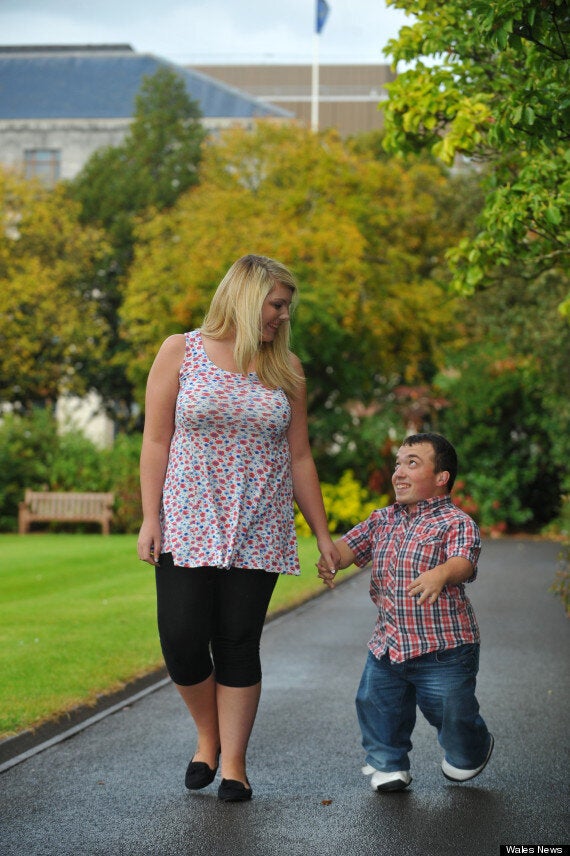 "But I am man enough to see the funny side - I would never take offence."
The pair, who will marry in 2016, have not complained and vow to visit again with no hard feelings.
Lusted, of Colwyn Bay, North Wales, said: "Life has not been easy - when I was young I had a lot of surgery and went through a time of being bullied in school.
"I have often thought from an early age who would want to marry me, a dwarf from Wales.
"But then I met Chloe and everything just fell into place."
A rare genetic condition called Diastrophic Dysplasia caused Lusted's dwarfism - both his parents are of average height.
He works as a TV presenter, actor and motivational speaker. He also competed in the World Dwarf Games twice and played badminton at a national level.
Roberts, also from Colwyn Bay, said: "All little girls dream about having their tall, dark and handsome prince charming.
"Never in my life did I think I'd date someone like James. There may be a 2ft height difference but when you are in love little things like that don't matter.
"People sometimes get a bit confused when they see us for the first time but we always laugh it off.
"I felt a bit sorry for the waitress - she felt very uncomfortable."
Related