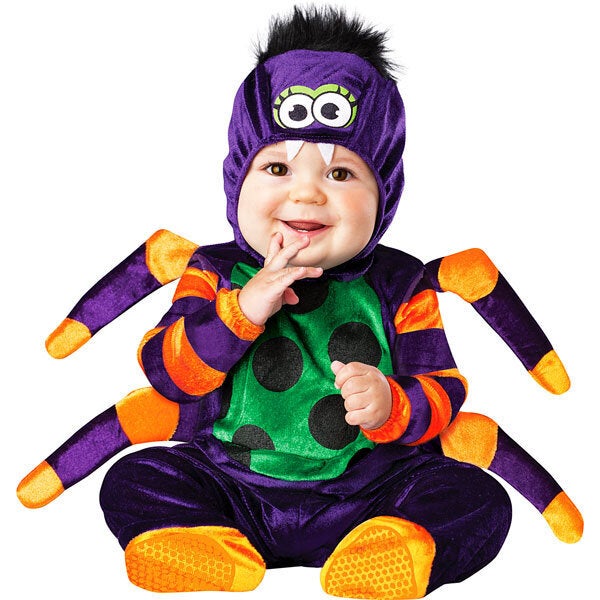 Halloween costumes for babies make up for the sleepless nights, the crying, the endless nappy changes of that tough first year. Well, maybe not quite, but they definitely come close. After all, what's the point in having a baby if you can't dress him or her in a pumpkin babygrow?
This year, there are a wide variety of Halloween costumes for babies under the age of one on offer. From spooky skeleton babygrows to a spectacular spider costume, complete with plush legs, there are options for all tastes, whether you're Halloween-mad or just looking to add a hint of seasonal spookiness.
And don't worry if you don't have a lot of cash to splash. Many national supermarket chains are getting in on the Halloween costume actions, with outfits available from as little as £6.
There are even some personalised options - check out the adorable babygrow boasting that your little ghostbuster 'ain't afraid of no ghost'.
Best of all, we've kept in mind that all these Halloween outfits should be practical and comfortable for your baby as well as cute - no one wants a grizzling ghost, do they? For instance, the Bobux soft sole bat shoe is more than just a cute Halloween accessory - they're specially designed for comfort.