Bradley Cooper's not going to be the only screen star in his house, by the looks of things.
In our Exclusive Featurette above, the film's stars talk about their roles.
'Love, Rosie' centres on Rosie and her best friend Alex who take a leap of faith, both on life and on each other, when they decide to go to the US together to attend university.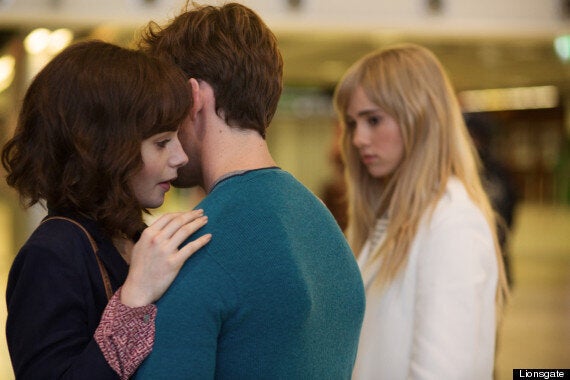 And Bethany makes three - Suki Waterhouse (right) stars with Lily Collins and Sam Claflin in 'Love, Rosie'
But fate has other plans for Rosie. Over the next 12 years their lives change dramatically but the connection remains despite challenges in the form of distance, work and other people... including Rosie's best friend Bethany, played by Suki Waterhouse, who meets Alex at Rosie's instruction and ends up getting together with him.
Love, Rosie opens nationwide across the UK on Wednesday 22 October. Watch the trailer below.