This is the Tesla Model S P85D. At first glance it looks exactly the same as the last Model S but this version has some very key differences.
The first is that it comes with two motors instead of one, the second is that these two motors now give this large, four-door saloon a 0-60mph of 3.2secs.
That's right, 3.2 seconds.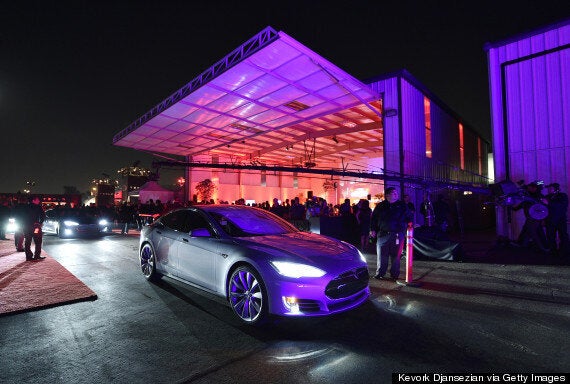 Tesla have somehow managed to produce a car with two boots and four seats that can move as quickly as the McLaren F1.
Placing a four-door saloon into the world of supercars is a serious achievement. We drove the original P85 and at 0-60mph in 4.2 seconds that was no slouch either.
As well as shaving an entire second off the acceleration time Tesla has managed to actually increase the range of the car by a further 10 miles per charge.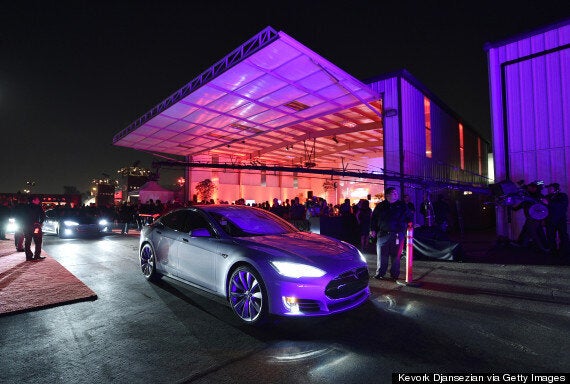 That doesn't sound like much but in real-world driving conditions it'll make all the difference. So how have they managed it?
Well the car splits the power between the forward and the rear motor depending on which is taking on the least strain, this essentially makes sure the car is using the least amount of power while maintaining the highest speed.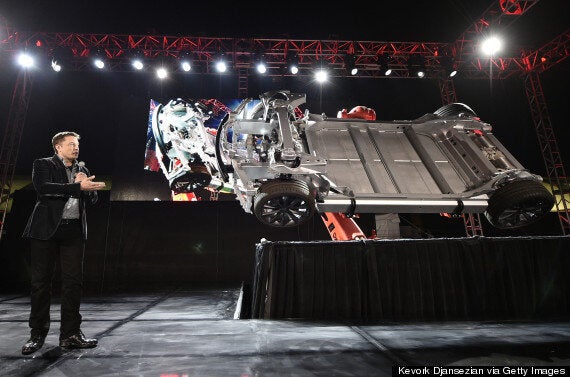 The Model S P85D also comes fitted with a new safety feature called 'Autopilot'. This is essentially a collection of technologies including lane assist, active emergency braking and self-parking.