Remember that time Apple gave everyone a free copy of U2's latest album 'Songs of Innocence'? Well It looks like the figures are in and staggeringly, 81 million people listened to at least one song from that album.
What's even more impressive is that 26 million people downloaded the entire thing. That's almost double the figure of U2's entire iTunes sales since 2003.
READ MORE: Apple, U2 and the Importance of Letting Us Choose Which Music to Subjectively Despise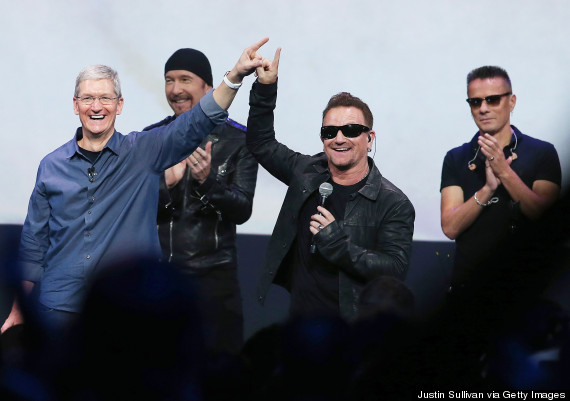 These huge figures were revealed by Apple's Apple senior VP, Eddy Cue who was talking to Billboard.
Despite giving away an album for free Bono has reportedly been working with Apple on creating a new anti-piracy music format that'll actually persuade people to start paying for music again.
It's a total secret at the moment but considering the rumours that Apple might unveil an all-new iPod this month there's every chance that the company might expand further.