You'd be forgiven for thinking that 'X Factor' hopefuls Blonde Electra were raised around unicorns, next to a rainbow river, but they've now said that the reality of their childhood was quite different.
The sister duo have revealed that they grew up in a religious cult headed by their father, with whom they lost almost all contact when they left home as teenagers.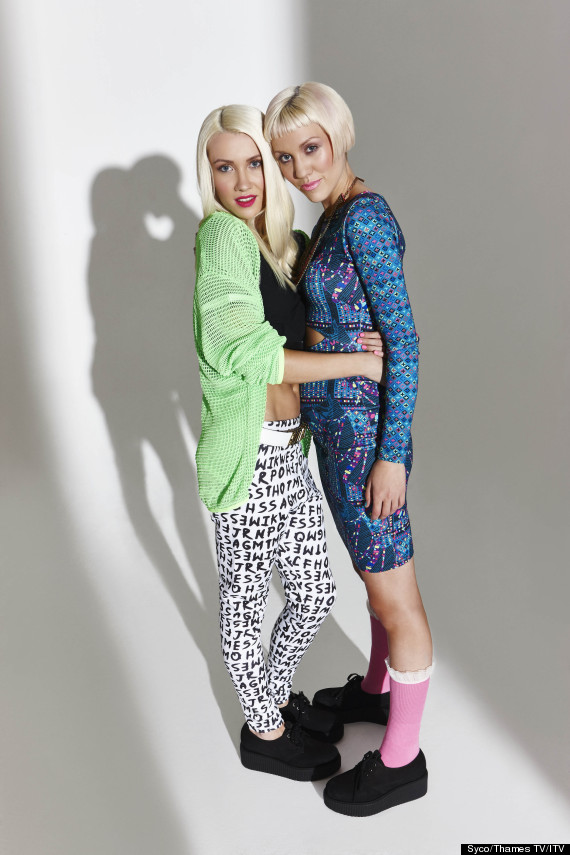 Blonde Electra
Ruby, who makes up one half of the duo, explains to The Sun: "Our dad created his own cult. It was very restrictive - we were very isolated."
Her sister Jazzy adds: "Our dad thinks he's God's prophet, he thinks he was sent by God to this world to preach. He is bat-snap crazy."
The pair also revealed that the only contact they've had with their father since leaving home 10 years ago is "hate mail" he will occasionally send them, warning them that they will go to hell for their involvement in the entertainment industry.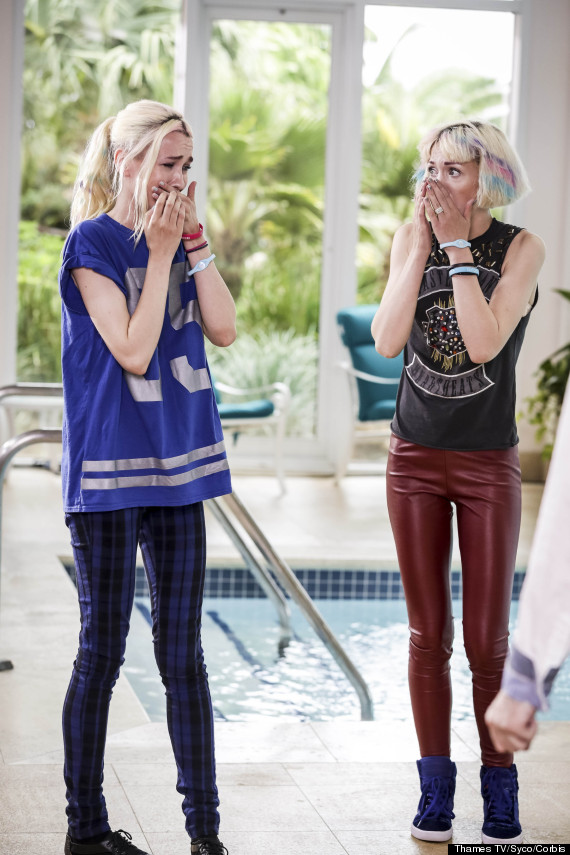 The sisters find out at Judges' Houses they'd been put through to the live shows
Jazzy explains: "We moved out when 12 and 15 because we met this guy who owned a club and was looking for singers. We were, like: 'F***, yeah!
"But our parents believe that, once you leave, you're going to hell. We have hardly any contact with them - though our dad writes us hate mails."
"He thinks we're sinners and going to go to hell for doing 'The X Factor'. One of the email subjects was: 'Repent.'"
Blonde Electra will be making their debut on the 'X Factor' live stage this weekend, along with fellow groups Only The Young and the new boyband.
One wildcard group, chosen by Mel B, is also going to be unveiled on Saturday night, which, according to one report, will be Overload, the boyband sent home during Boot Camp.
LIKE US ON FACEBOOK | FOLLOW US ON TWITTER