The former Sex Pistol was discussing childhood memory loss he experienced as a result of a potentially fatal meningitis.
He said: "I've had problems from childhood and the book deals with that. Now when I recovered, for instance, from Meningitis - if you can call it recovery, it took me four years to get my memory back.
Story continues after slideshow...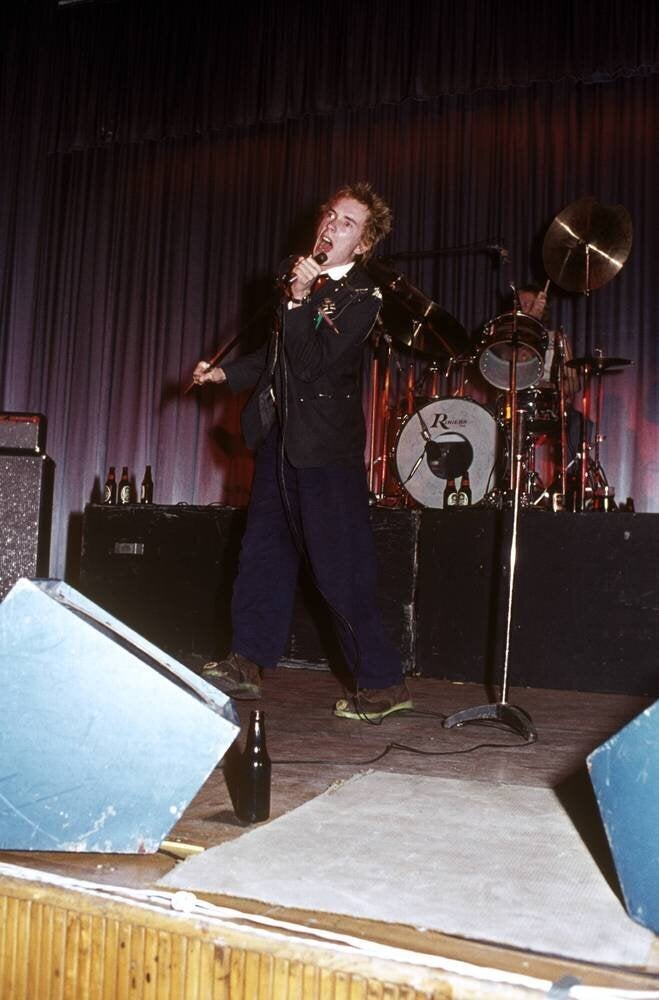 The Sex Pistols -- 1976
"The pain you go through of not remembering your own parents. It took a lot out of me to have to go back into my childhood and face that pain and thereby really regurgitate the death of my parents and the lonely isolationism of that.
"And I don't think I've ever made up to my mum and dad and they're dead now and it breaks my heart. I've never made up them for the fact that I forgot who they were."
Lydon has a new autobiography out entitled 'Anger is an Energy: My Life Uncensored' in which he discusses his extraordinarily colourful life.
He added: "Really my message from my music is really learn to love each other properly, because you only get one go at it."
Related