The BBC is using a team of scientists to create an algorithm that will rank the week's top 40 news stories, to be announced live on 5 Live.
The move towards a 'chart show for news' sees current affairs influenced by entertainment, with the programme to be broadcast at the same time as BBC Radio 1's official chart show.
Backed by a team of computer scientists and sociologists, the new '5 Live Hit List' show will calculate the most talked-about stories of the week, using an algorithm made by the Collaborative Online Social Media Observatory or COSMOS.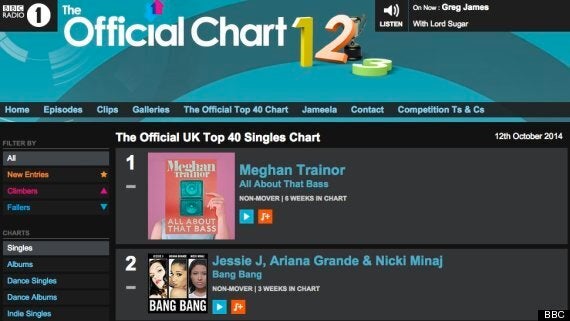 The 'chart show for news' will air at the same time as Radio 1's top 40 singles chart
The show is a further evolution into socially-influenced content by the BBC, which launched a 'Trending' team in 2013 to follow stories that are popular online.
Scientists from Cardiff, Warwick, Edinburgh and St Andrews universities will look at data from blogs, RSS feeds and social networks to determine what stories the show will feature.
The host, Emma Barnett, will not find out the top story until just before the show goes live.
Barnett is the Women's Editor of The Telegraph and presented the Sunday drive time show on LBC for nearly three years.
She told the Huffington Post UK the chart idea was a "cool concept".
"It's got lovely retro echoes in a way, hasn't it?" Barnett said. "People like charts, they like a countdown and a bit of excitement about a top story."
To create the new chart, COSMOS will aim to find the most-used word on Twitter over the week by UK users, and group them into news stories.
It will then assess how much the stories were clicked on and shared on Facebook and YouTube. It may also add data from Google searches.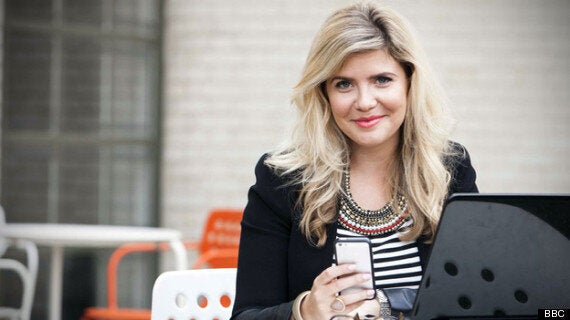 Emma Barnett will host the show
A hint at what the show will hold was revealed dummy charts produced by Cosmos ahead of the first show on 9 November.
Barnett said: "In one week in the summer which they analysed, there was lots going on in Gaza, and also the MTV awards had been on. But the minute you put the UK filter on the algorithm, things like Ukip bubbled up. Gaza was still very prominent, but there was nothing about MTV."
She hopes the show will "truly reflect" what people are talking about. But what if – as is often the case online – the most-shared and most-visited stories are about sex, violence or other graphic content. Will The Beeb filter them out of the top 40?
"You've got to be mindful that it's a family station. There are going to be some filters in place to make sure everything is BBC broadcastable," she said.
Popular in the Community