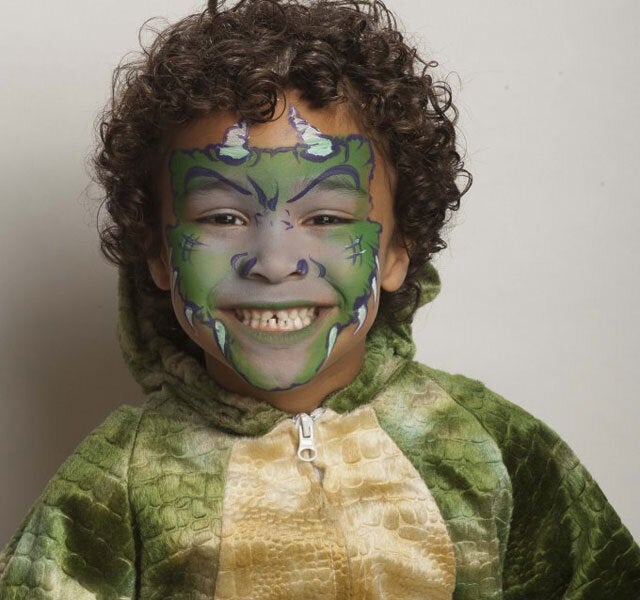 Turn your little monster into an actual little monster with this simple three step face painting guide, which takes just minutes to apply.
Top tip: Put your non-painting hand on the child's head. It really helps the child to sit still while you work, and it allows you to balance yourself so you have a steady hand.
Mix together black and white paint to make grey. Using a sponge lightly dab the grey face paint around the centre of the face, covering the eyebrows, cheeks and chin and avoiding the lips and eyes.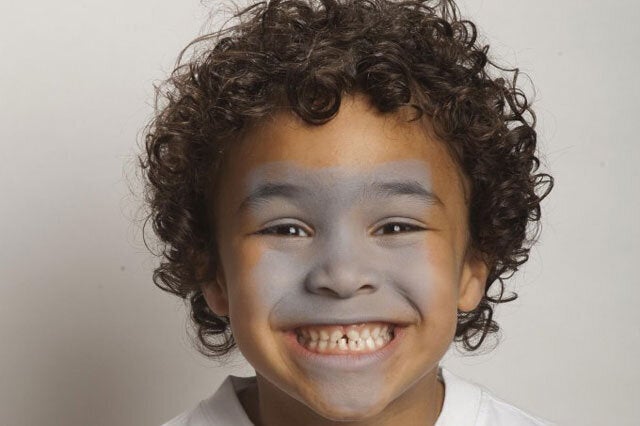 Clean the sponge, then use it to add green face paint to the outline of the face.
When that has dried, take white face paint and use the brush to paint horns on the forehead and face spikes along the cheeks.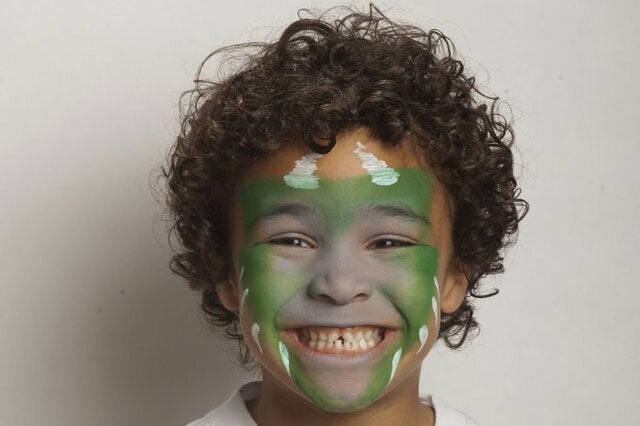 Finally, take a brush and purple face paint and carefully outline the edges of green and white, make the edges uneven to give the effect of fur or scales.
Add some scary arched eyebrows, nostrils on the side of the child's nose and scars and there you have it, your very own little monster!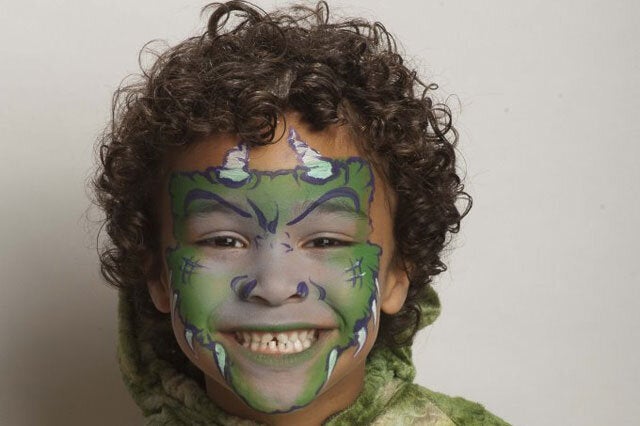 For more fun face painting ideas, to find your nearest face paint retailer or to buy online visit Snazaroo.