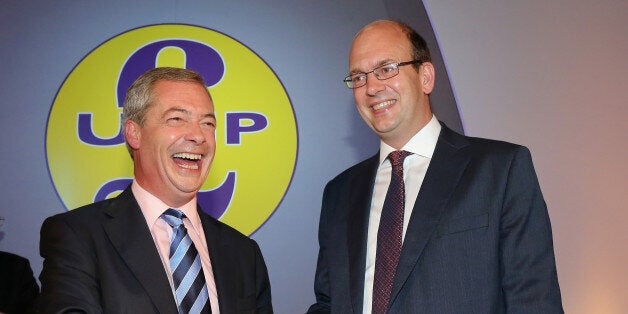 The Rochester and Strood by-election, triggered by a Tory MP defecting to Ukip, will be held on November 20.
Mark Reckless dramatically switched allegiance to Nigel Farage's eurosceptic party on the eve of the Conservative Party conference and quit to seek re-election as a Ukip MP.
It is considered a crucial test for David Cameron after Douglas Carswell comfortably won back his Clacton constituency last week and took his place in the Commons yesterday as the first MP elected under the Ukip banner.
At the 2010 general election, Reckless won the Kent seat as a Conservative with a majority of 9,953 over Labour. Ukip did not field a candidate.
Cameron announced that the Tory candidate would be one of two local women - to be chosen by a postal "primary" of local voters.
In a letter to residents, the Conservative leader said Ukip wanted to "turn this election into a national media circus".
"We want it to be about you and what you want for the future of this area. The decision is in your hands. There's no stunts or backroom deals, just a strong local candidate you can trust."
The candidates up for selection - in a poll open to voters regardless of which party they support - are local councillors Kelly Tolhurst and Anna Firth.
In his letter, Cameron said Tolhurst, who runs a marine survey business, "has seen the strain that excessive immigration has put on housing and our local services" and would push for action to get it "under control".
Fears over the scale of immigration are a significant factor in the surge in popularity that saw Ukip win May's European elections and then secure its first MP and come within a whisker of snatching a safe Labour Commons seat in Greater Manchester.
Firth, a former barrister, would "fight for more police on our streets to tackle anti-social behaviour, better health services and a better deal for our armed forces, to whom we own so much", Mr Cameron said.
Both candidates would take part in public hustings around the constituency before the selection vote, he said.
"We're putting the people of Rochester and Strood in the drivers seat. No stunts: just a strong local candidate you can trust."