A seasonal bake for Halloween, this spiced pumpkin cake is a delightfully moist sponge topped with citrus spiked cream cheese frosting. It's a generous recipe making it ideal for serving up at Halloween parties.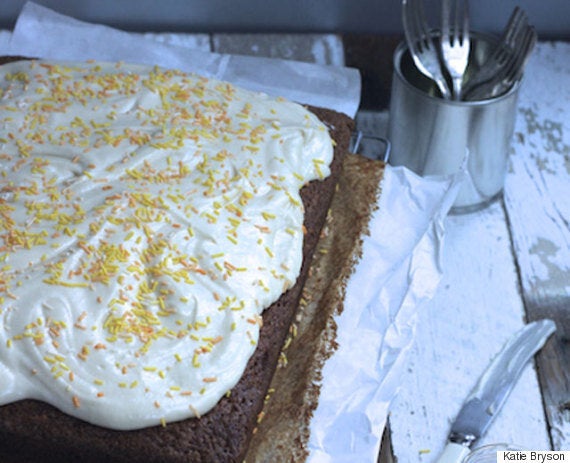 Trick or Treat season is notorious for being sugar coated, so at least you know there's a good portion of veggies in this bake. If you cannot get hold of pumpkin, butternut squash works equally well.
Makes:
24 slices
Ingredients for the cake:
500g pumpkin/butternut squash (peeled weight)
2 tsp bicarbonate of soda
Ingredients for the cream cheese frosting:
400g unrefined icing sugar
Halloween sprinkles to decorate
1. To make the cake: grease and line a 30cm x 20cm tin, pre-heat the oven to 180C/160C fan/gas. Peel and de-seed the squash/pumpkin and either grate it or chop into cubes and blitz in a powerful blender. Set aside.
2. In a large mixing bowl mix the flour, sugar, ginger and bicarb, then make a well in the middle.
3. Lightly beat the eggs and pour into the well along with the sunflower oil and mix thoroughly. Finally stir in the squash/pumpkin.
4. Turn the batter out into the lined tin and bake for 45 mins, or until a toothpick poked into the sponge comes out clean.
5. Allow to cool in the tin for 10 minutes and then transfer to a wire rack to cool completely.
6. To make the frosting: sieve the icing sugar into a large bowl and add the butter. Rub it into the icing sugar using the back of a wooden spoon, and then repeat with the cream cheese.
7. Add the orange extract and then whisk with an electric mixer until light and fluffy. Spread onto the top of the cooled cake, decorate with Halloween sprinkles and cut into 24 slices to serve to your spooky party revellers!
Cook's tip: If you don't have orange extract use the zest of an orange and a little orange juice instead. I've used unrefined icing sugar as it has a more golden colour, but the normal stuff is of course fine to use instead.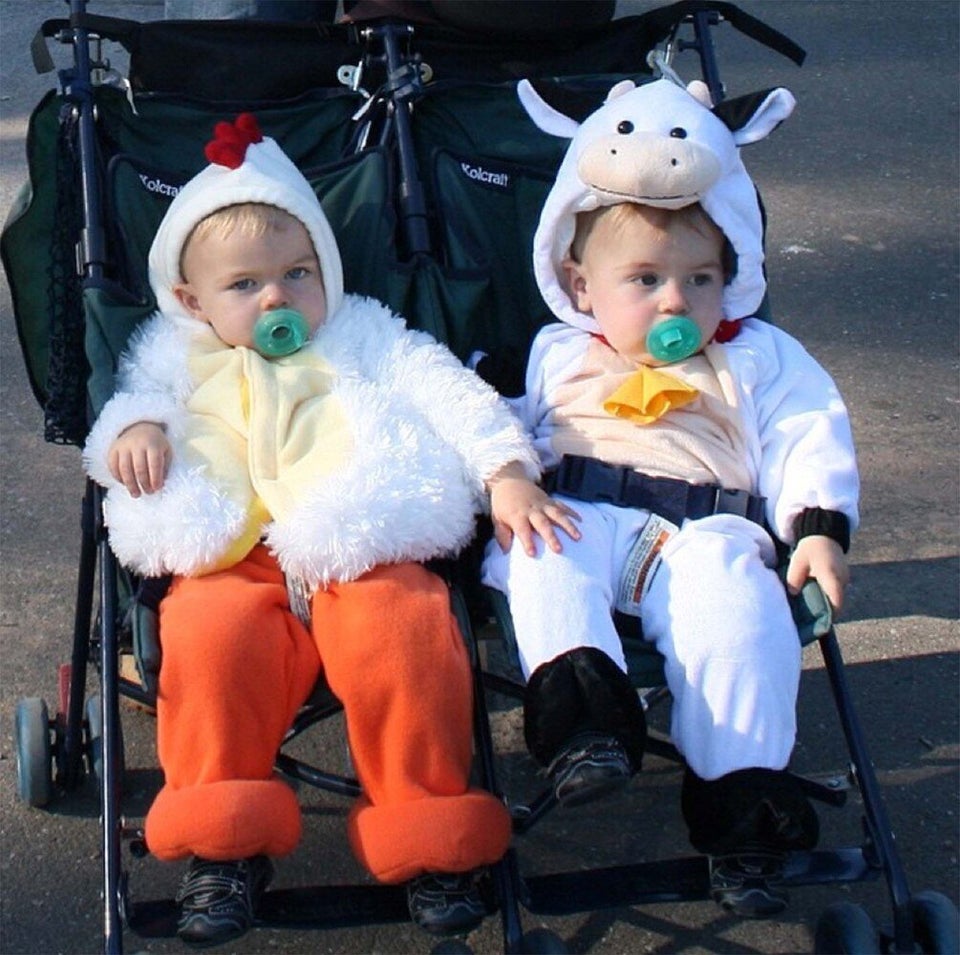 Halloween Twin Costumes
Related