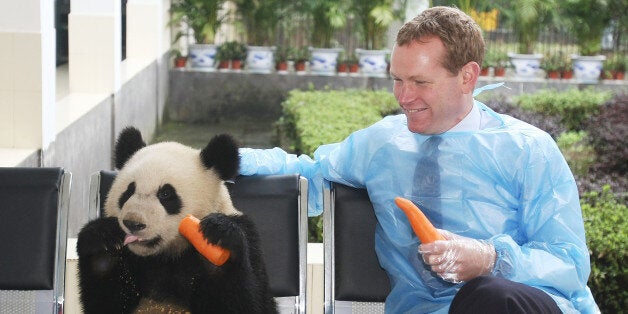 Former Lib Dem minister Jeremy Browne has announced he will quit parliament at the election in seven months time, leading to fears the party will now lose his seat to the Tories.
In a resignation statement posted on Twitter this afternoon, Browne said it was "time to do something different" as there was "a world beyond politics full of opportunities and it will be exciting to explore it".
The Taunton MP, who sits on the economic right of the party, also moved to scotch any final rumours that he would defect to the Conservatives or seek a seat in the House of Lords. "I have also come to the conclusion that in national politics my race is run," he said. "For the avoidance of doubt, I will not be joining another political party and I have no intention to serve in any other capacity in politics."
Browne served in the coalition first as a Foreign Office minister and then as a Home Office minister. However Nick Clegg sacked him last year. After being sent to the backbenches, Browne was not shy in criticising the deputy prime minister's leadership of the party as having become too "timid", leaving voters with "hardly a reason to vote for us".
A Lib Dem source said Browne's resignation was not a surprise given "he knew he could never win the leadership" and had been sacked as a minister. "He has virtually thrown away another seat though," the source added.
Browne faced an uphill battle to retain his 3,993 majority in the Somerset seat in 2015, however the party felt the incumbency factor could have helped him cling on. The Tories will now fancy their chances of snatching it from their current coalition partners.
Following Browne's resignation statement, a spokesman for Clegg said the Lib Dem leader wished his colleague "all the best" for the future. "The Deputy Prime Minister regrets that he has taken the decision to leave politics as Jeremy has always had strongly held views which he expressed with great skill and conviction. Jeremy has been a tireless constituency MP to the people of Taunton and served in two important ministerial roles in the early part of this government."
Popular in the Community