Black and Asian British people under 30 are far less likely to vote in the next general election than their white peers, despite being more interested in politics.
A major research study into of people aged 18-29 found that 44% of ethnic youth felt politics was very important to them personally, versus 39% of white British youth.
Yet, despite their engagement in politics, only 34% of non-white young people said they were very likely to vote in 2015, compared with 44% of white youths.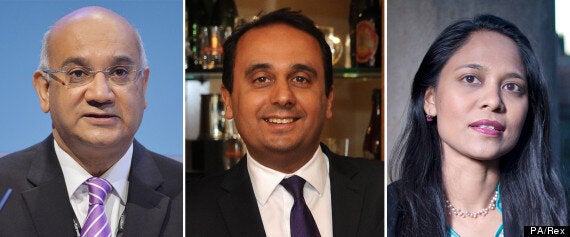 Keith Vaz, Paul Uppal and Rushanara Ali are some of the few ethnic minority politicians
This could be due to the lack of ethnic representatives in politics, according to Manning Gottlieb, the media agency, which carried out the research.
There are fewer than 30 MPs from ethnic minorities in parliament, out of 650.
In the research, a marked 64% of ethnic young people said it was important for people of their background to be represented in politics and public life, with over a quarter feeling very strongly about this while. Only 19% of white young people felt the same.
Alison Tsang, the head of insight at media agency Manning Gottlieb, said: "Politics are really important to ethnic young people. But when we looked at voting intention in the next general election, our white British youth are significantly more likely to vote, compared with our ethnic youth.
"It's not because the ethnic youth are not engaged or don't care about politics. If we look at all the research that we have, it's probably a representation issue at the moment: there's no kind of motivating representatives in the field of politics."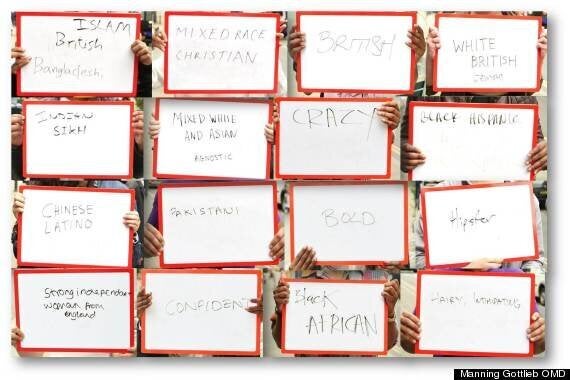 Young people were asked to write down how they think other people see them - many non-white people picked words about their ethnicity
The findings come after nearly 2,000 young people questioned in the research, which claims to be the biggest project of its kind in the UK.
It suggests gender representation in politics can also affect voting intention. Young white women – also underrepresented in politics - said they were much less likely to vote in the 2015 general election than white young men. 74% of white men under 30 said they were likely to vote, but only 57% of women said the same.
Tsang said: "When we look at the while British male and white British female, there is a significant difference – so a lack of representation works on a gender level as well as an ethnicity level."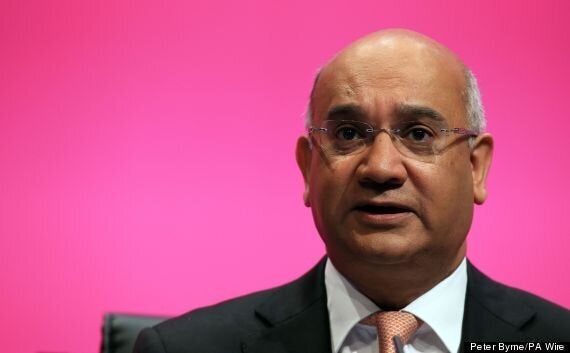 Keith Vaz, elected in 1987, is one of few Asian MPs
Another clear difference between white and non-white young people was that ethnic youths ranked passing their religion on to their children as a major priority. Over half (54%) agreed that it was important for their children to follow their religion, compared to just 19% of white British youths.
The media company carried out the research because it believes there is a "genuine knowledge gap" around the opinions of young non-white people.
80% of the UK's population growth in the last decade has been from non-white groups, and a quarter of 'Generation Y' (people aged under 30) are not white.
And the ethnic population is a youth-led group. By 2016, the study claims, half of the ethnic population of the UK will be under 12, while half of the white population will be under 40.
Other trends also set ethnic young people apart from white youths. All of the young people surveyed rated getting a new house or home in the next year as their top priority, but a new car was much more important for Asian youths than for black or white youths.
The survey found that ethnic young people generally place higher importance on external symbols of status and wealth than white youths, such as fashion, designer labels, tech products and cars. Some of the young people questioned said this was because they were stereotyped due of their race, and so took extra care over the image they project.