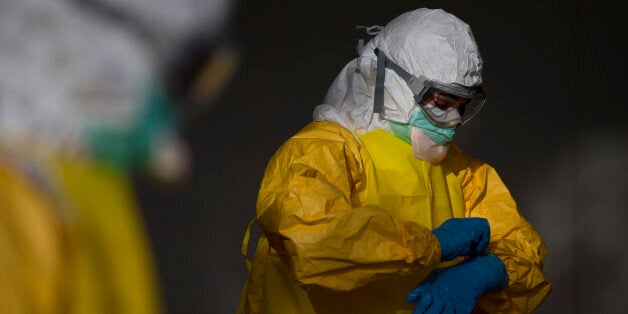 A student from Ebola-stricken Sierra Leone who moved to the UK to study was refused accommodation over fears he might be carrying the deadly disease.
Amara Bangura had to spend weeks searching for somewhere to live after being told by two landlords he would be unable to stay at their properties.
Read More..
In one instance, the 35-year-old, who is due to study in Norwich, was told: "Given that the world is about to probably experience an Ebola epidemic, we have decided not to accept anyone that has been anywhere near the ebola outbreak within the last two months, or is likely to visit those areas in the near future."
The student, who has since found accommodation, told Newsbeat: "If you think everybody coming from Sierra Leone is affected, then that's just completely unfair."
Earlier this week, university cleaners were warned to watch out for blood and vomit in West African students' bedrooms, as fears the disease would spread to the UK grew.
Institutions have drawn up plans to monitor high-risk students, in particular those sharing bathrooms or kitchens, for up to three weeks.
But universities are also concerned students from these countries may be shunned or isolated due to fears of contracting the deadly disease.