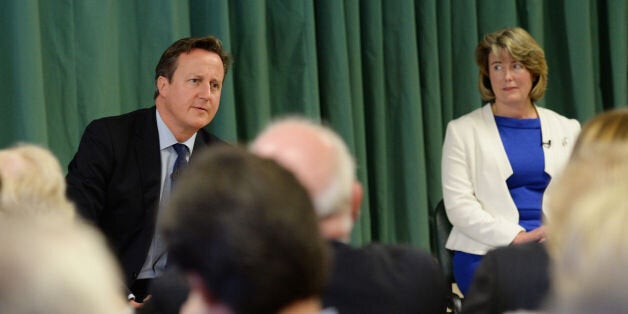 Even an announcement by David Cameron of a "game-changing" policy to curb immigration from the European Union would not prevent Ukip from winning the Rochester by-election, a senior Tory MP has said.
This morning The Times newspaper reported the prime minister was considering making demands of Brussels that Britain be given an "emergency brake" on the number of EU migrants that can come to the United Kingdom.
Some Conservative MPs want the announcement to be made before the November 20 by-election in Kent, which the Tories are in danger of losing to Ukip defector Mark Reckless. The loss would give Nigel Farage his second elected MP and likely trigger panic on the Conservative benches.
But David Davis, the former shadow home secretary who challenged Cameron for the Tory leadership in 2010, said a pledge to crack down further on immigration would not make any difference and warned the prime minister not to rush. "This is not going to change the outcome of the by-election," he told the BBC's Daily Politics. "It might move it by a pinch here or there."
Davis said voters would not respond to a policy they thought was only being announced as a result of "pressure" from Tory backbenchers or other parties, rather than for serious policy reasons. "If it looks like that then it undermines the validity [of the announcement]," he said.
The veteran MP said immigration was the "most fundamental piece of policy in modern history, up there with survival of the union, it is vital that we get it right".
Speaking in Rochester today, Cameron said he would have "one last go" at negotiating a new deal for Britain within Europe. "We need further action to make sure we have more effective control of migration," he said.
The Conservatives had initially been confident that they would be able to prevent Reckless, who defected from the Tories to Ukip last month, from winning Rochester. However recent polling suggests Ukip candidate is on course to win. In response Cameron is throwing the kitchen sink at the fight, with Tory MPs ordered to the constituency to campaign.