Footage of an American diagnosed with Ebola being wheeled aboard a plane has been causing quite a stir, after a man armed only with a clipboard was seen helping out the HazMat suit-clad medical crew.
Dallas nurse Amber Vinson, 29, was being transferred to Atlanta's Emory University Hospital on Wednesday for further treatment for the usually fatal and highly contagious disease.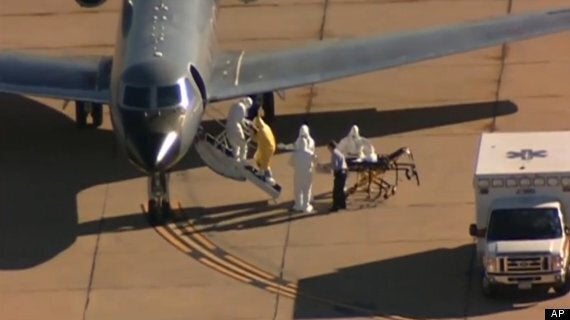 The footage - broadcast by NBC Dallas - immediately sent twitter into a meltdown.
Not only was the man near the patient but he also was seen exiting the plane later handling a canister and trash bags.
A full explanation is yet to be given.
Thankfully, the passengers of Dulles airport are taking precautions. Well this one is anyway...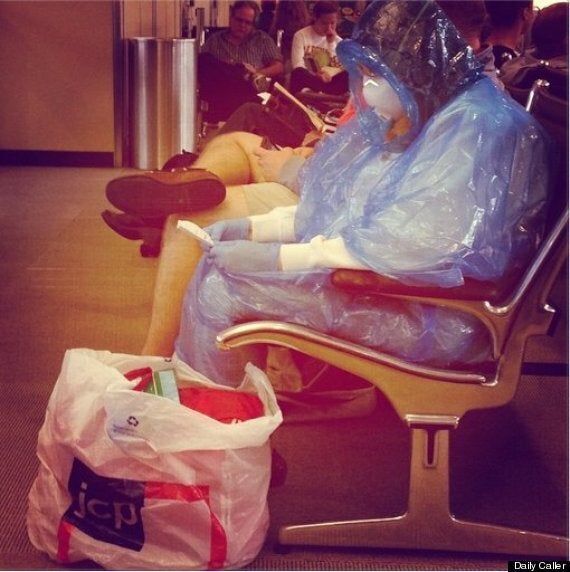 Related