But now we've clapped eyes on a sneaky peek of the supermodels and former Oasis star snuggled up on a designer couch together, well, we'll admit we did a little hand clap at our desks.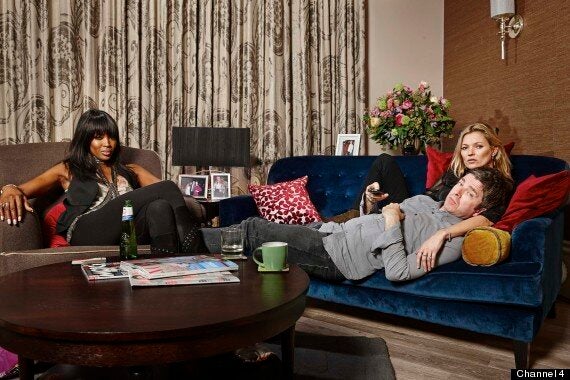 Naomi Campbell, Kate Moss and Noel Gallagher
We've no idea whose house the three are pictured in but we're (a) loving the velvet couch and (b) ain't buying the fact that Naomi drinks beer out of a bottle or Kate stuck to water.
Among the TV delights that the trio will be watching on Friday's special show are 'Strictly Come Dancing', 'Downton Abbey' and 'The X Factor'.
A source said: "The sketch will help to raise money for charity and Kate is good friends with Noel and Naomi. When she knew she would have them by her side she did not hesitate to agree.
"She's also a fan of X Factor, so she'll be happy, even if Noel is shifting somewhat uncomfortably."
Other celebs set to appear are Kathy Burke and Paul O'Grady, who will be giving their verdict on the week's TV over a tipple or two.
'Gogglebox: Celebrity Special for Stand Up to Cancer' is on at 9pm on Friday 17 October on Channel 4.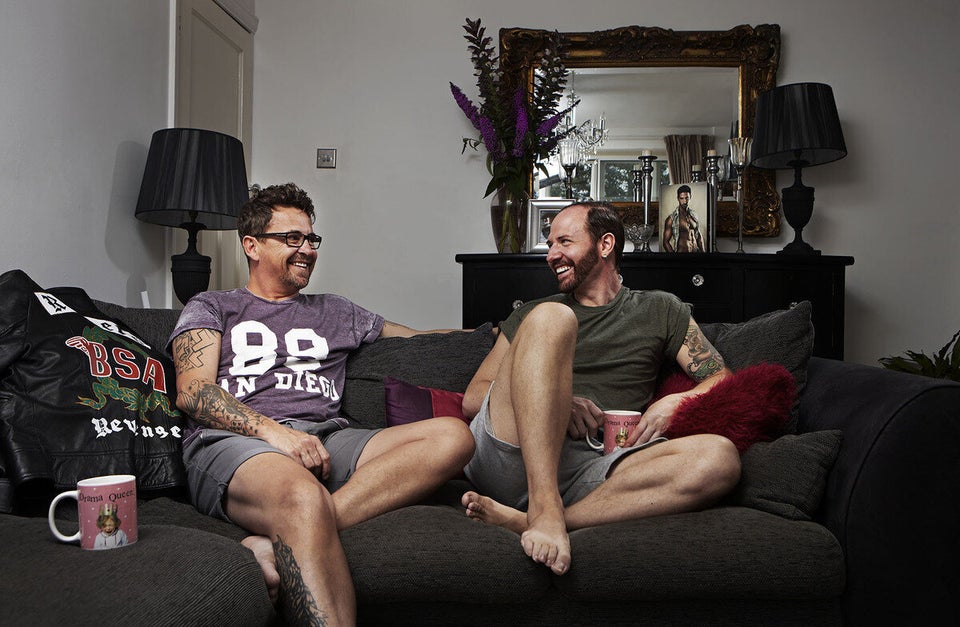 'Gogglebox'
Popular in the Community