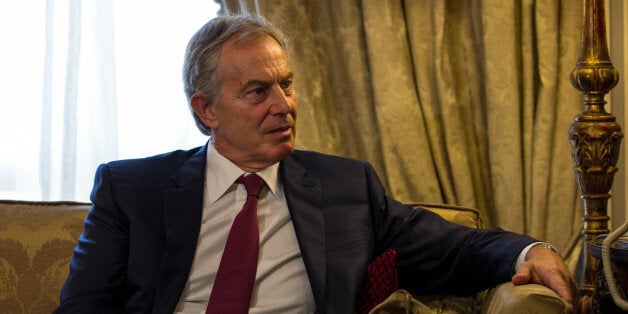 The Chilcot Inquiry into the 2003 Iraq War should be published before the general election, William Hague has insisted.
There is deep frustration among many MPs that the report, set up in 2009 and expected to be highly critical of Tony Blair, has yet to see the light of day. It was due to be published three years ago. The election is in just seven months time.
"I'm not in control of the timing of the release of the report, certainly ministers hope it will available in the not too distant future," Hague, the leader of the Commons, told MPs on Thursday. "I hope it reports before the general election but I'm not in control of that."
The former foreign secretary also blamed the previous Labour government for the delay. He said if it had agreed to begin the inquiry sooner, it would have reported back by now.
In the run-up to the election the publication of a report which criticises Blair could be embarrassing for Ed Miliband, despite the fact was not an MP in 2003 and has taken steps to distance himself from the war. It has been reported that the report would have to be delayed until late 2015 if it is not published by the end of March, to avoid it becoming overly politicised.
David Blunkett, who was home secretary at the time of the war, told The Guardian on Sunday that he did not think the British public would ever "get over Iraq" and that they "hate" Blair for involving the UK in the US-led war.
In May, Tory defence minister Andrew Murrison told The Huffington Post he did not think the inquiry would be "very kind" to Blair and said it was "getting beyond any sense of reasonableness" that it had still not been published.