"We are a bit short defensively," Arsène Wenger said at his Thursday press conference, with a straight face. Arsenal's defence is almost as depleted - and dodgy - as Manchester United's, so their supporters should be heartened by a "£20 million war chest" promised for the January transfer window, as well as rumours of a move for Mats Hummels.
Usually, if Wenger is given £20m to buy a player or players, he will sign a crocked Swedish has-been on loan, however - and yes, everyone does say this every year - Arsenal's top four berth is under threat again thanks to a number of injuries.
Hummels, wanted by United in the summer, might finally leave Borussia Dortmund next year, as the club struggle to compete domestically, let alone in the Champions League. He would be an upgrade on any of Arsenal's defenders but would Wenger be able to snare him ahead of other clubs on the continent? It would arguably represent his biggest coup since Sol Campbell swapped the Lane for Highbury in 2001.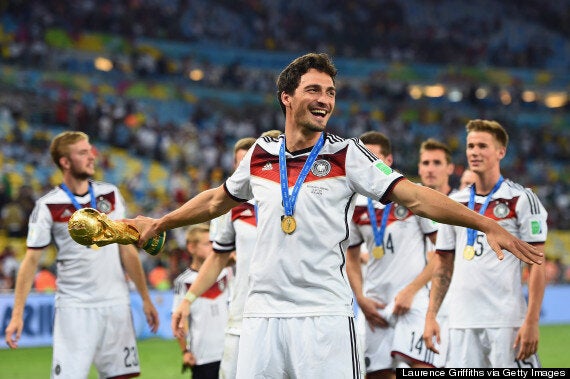 Hummels improved without Per Mertesacker at the World Cup
Sami Khedira will be available on a free next year - unless he signs a new contract at Real Madrid - and Chelsea manager José Mourinho is keen to re-sign the German midfielder.
Although Chelsea look a formidable side again, Ramires - a marauding box-to-box player - is not as classically Mourinho as the obedient and functional Khedira, who joined Real in 2010 from Stuttgart.
Frank Lampard is adamant he will leave Manchester City for New York City in January, despite an excellent start to his Eastlands career (well, apart from that debut at Arsenal).
And Brian McClair, known for his dry humour, has suggested Tom Cleverley could resurrect his United career.