As the days get shorter, darker and colder and the holiday season approaches, ensuring our homes are welcoming, stylish and comfortable becomes even more important. So why not spice up the ceiling-to-floor cream you haven't bothered to change since you moved in and give your home a quick and easy colour boost?
Not sure where to start or which colour to aim for? If you're looking for something seasonal, check out what's on the catwalks - they can help inspire your home, too.
"I think you always find interiors and fashion taking cues from each other, so all the dark, opulent colours you'd wear for AW14 can go on the walls too!" says Abigail Ahern, interior designer and author of the upcoming Abigail Ahern Colour: How to Banish Beige (to be published by Quadrille in April 2015).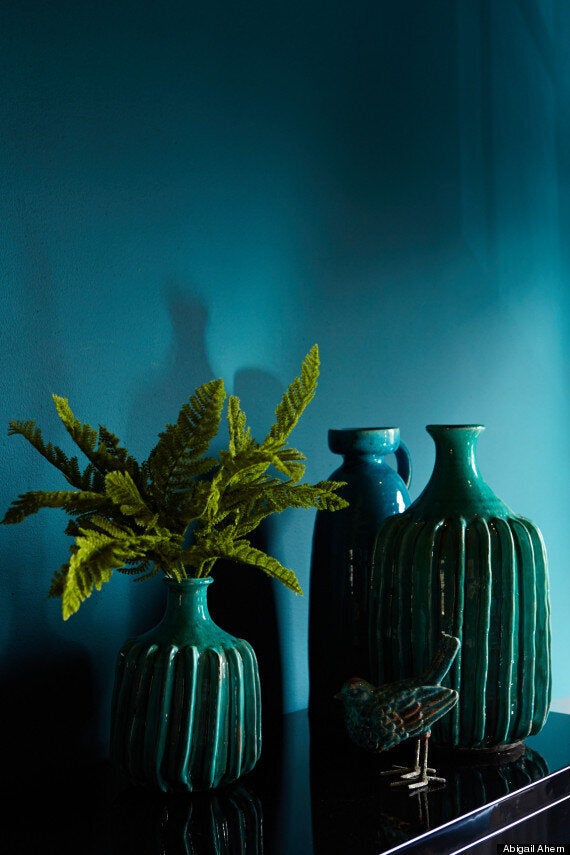 "I also adore the cosy, snuggly, enveloped feeling you get from dark painted rooms – perfect for this time of year."
Blacks, greys and rich inky blues are perfectly in step with the season and work beautifully in any room, from dining rooms and living rooms to bedrooms.
If you do want to incorporate a dark palette in your home, you can always brighten it up with pops of colour or accent it with metallic accessories, advises Ahern (try bright teal blues and jungle greens to add a saturated, fun finish to your space).
If you aren't ready to reach for a paintbrush, there are plenty of other ways to give your home some colour, from accessories to blooms.
"Perhaps the easiest and most versatile means of adding a touch of colour to your space is simply the addition of bright, colourful flowers," says Afzal Sachak, giftware category manager from Wyevale Garden Centres. "Whether an ornate arrangement or a simple grouping, a vase or large bowl of flowers can instantly transform your space.
"And what's more, you can change your flower colours on a regular basis and according to the seasons."
Click through the gallery below for 10 quick ways to give your home a colour boost, as well as tips on how to do it right, from experts like Ahern.