Remnants of Hurricane Gonzalo were set to arrive in Britain later today bringing strong winds and heavy rain.
Gusts of up to 75mph in coastal areas and 65mph inland will tear across much of the country bringing disruption to many areas, particularly to travel.
Sean Penston, a forecaster with MeteoGroup, said: "There will be strengthening winds and rain over Ireland in the middle of the evening as the storm comes in from the Atlantic.
"It will reach north-western parts of Britain late in the evening, with gusts up to 45mph over north-western parts of Scotland by midnight, but these will increase to gusts up to 75mph during the night.
"The area of rainy, windy weather will then move eastwards, varying in intensity across the UK, with the strongest gusts on the coasts. We can expect gusts up to 65mph in the north west tomorrow morning, and up to 50mph in central and eastern parts of England in the afternoon."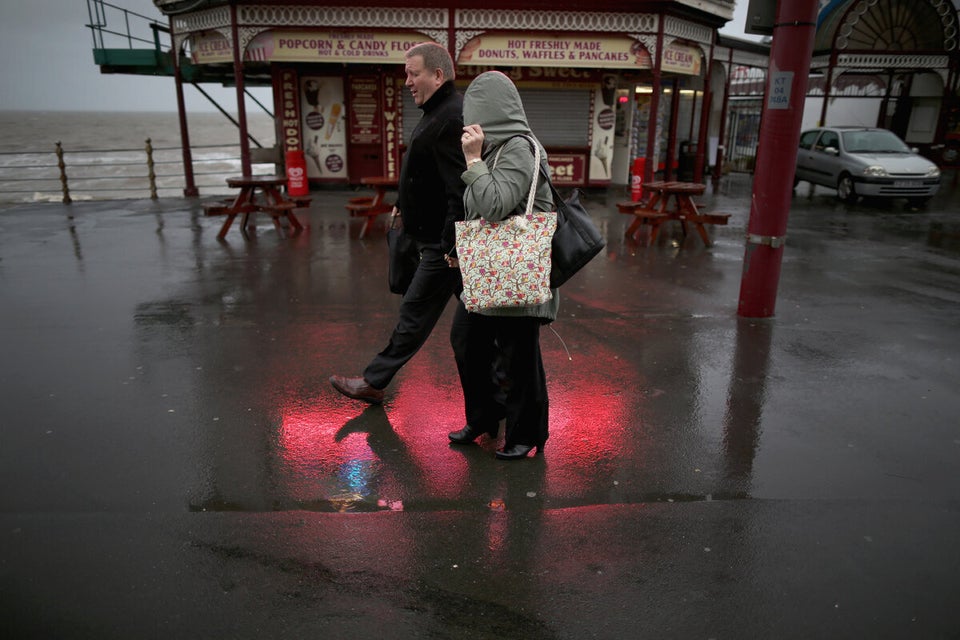 Hurricane Gonzalo reaches UK
It will remain windy tomorrow evening, but winds will gradually die down as the weather system passes.
The Met Office has issued a low level "yellow" weather warning.
A spokesman said: "The strongest winds are expected on Tuesday as the low pressure clears eastwards.
"There remains the potential for localised disruption to travel, especially as the strongest winds will coincide with rush hour in places.
"Fallen leaves impeding drainage increases the risk of surface water affecting roads, while some damage to trees is possible, given that many are still in full leaf."
Hurricane Gonzalo last week caused widespread damage and a power blackout when it hit Bermuda.
The Bermuda weather service had warned residents not to go outside when the storm's calm eye moved in, but some ventured out anyway to do quick damage assessments, noting that porches were destroyed and power lines were downed.
Royal Navy frigate HMS Argyll has arrived at the tiny British territory to assist in the relief effort if required.
The vessel is equipped with a helicopter and a number of small boats to help with reconnaissance and transport, and is also able to assist with power generation, communication and water supplies, the Ministry of Defence said.
Defence Secretary Michael Fallon said: "Royal Navy personnel are trained to respond to situations such as this and HMS Argyll is well resourced and ready to provide assistance to the people of Bermuda."
Virgin Trains said that heavy rain which was expected to start tonight may affect travel tomorrow.
A spokesman urged anyone planning to travel tonight or tomorrow to check before setting off. Customers with tickets dated tomorrow may travel later today or tonight or on Wednesday if they prefer.