There wasn't a dry eye in the house during Lynda Bellingham's final 'Loose Women' interview, which aired on Wednesday afternoon.
SEE MORE:
Lynda recorded the chat two weeks before her death this weekend, with her former co-presenters Janet Street-Porter and Coleen Nolan, where she discussed her cancer battle, her autobiography 'There's Something I've Been Dying To Tell You' and the one last Christmas she was hoping to spend with her family.
During the interview, Lynda revealed that it had taken her "a year" to absorb the news that she had stage 4 colon cancer, but added: "Once you do, instead of worrying about dying, you must enjoy the bits in between."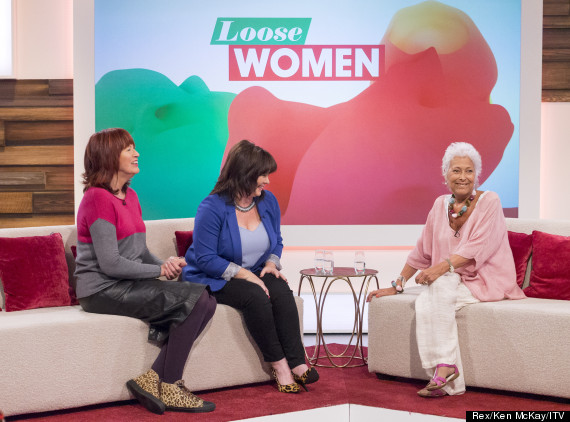 Lynda Bellingham was interviewed by her former co-presenters
She went on to say that she was more upset by "little things", such as the press reporting that she had let her hair go grey because of her cancer, when in fact she'd done it for a stage role in 'A Passionate Woman', which she also said she was disappointed she wouldn't be able to be perform in, saying it would have been her "moment to shine".
Lynda also set the record straight about choosing to end her treatment, insisting: "I did not choose to die in November", but added that by having the option to end her chemotherapy she regained some of the power she felt she'd lost along the way.
When asked if she was planning to celebrate Christmas in style, she joked: "Bloody right I am!", before launching into a description of how she wanted to spend her last Christmas Day with her family.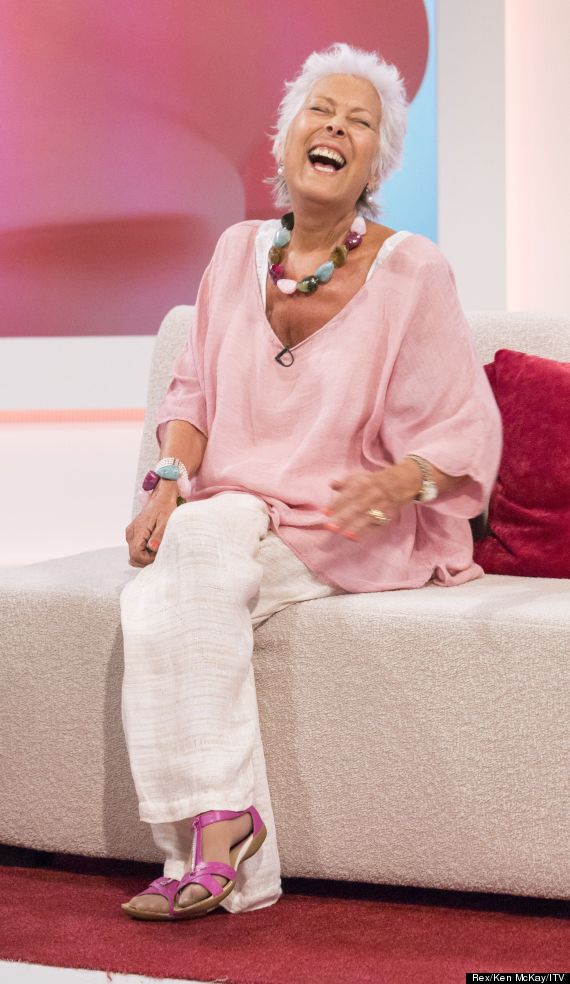 Lynda Bellingham
Watching the interview live in the studio, Coleen Nolan had to leave the panel as she was so upset, while Janet, Ruth Langsford and Jamelia paid tribute to the late actress and 'Loose Woman'. Needless to say, Coleen wasn't the only emotional one, with a number of emotional Twitter users paying their respects during the interview:
In tears watching @loosewomen the interview with Lynda Bellingham was beautiful a very moving tribute #lyndabellingham

— Janine Dagg (@Janine_Dagg) October 22, 2014
Watched the @loosewomen interview with Lynda Bellingham, which as expected was very emotional 😥 A truly dignified lady #RIPLyndaBellingham

— Jacki ♥ (@JackiHicks) October 22, 2014
I just watched Lynda Bellingham's final interview on Loose Women, I'm just so moved, what an inspirational woman❤️

October 22, 2014
The Lynda Bellingham interview has literally tipped me over the edge #wreck

— Lucy Anderson (@LucyAnderson11) October 22, 2014
Watching Loose Women, getting all emotional 😭😭 R.I.P Lynda Bellingham ❤

— ㅤㅤㅤㅤㅤㅤ (@aloeism) October 22, 2014
Lynda Bellingham interview on @loosewomen 😢👼bless her #inspiration

— Hayley (@HayleyShem) October 22, 2014
OMG Lynda Bellingham interview on @itv_LooseWomen. :'( blubbing

— Linda (@linda_hewett) October 22, 2014
Crying my eyes out watching Lynda Bellingham on @loosewomen what an amazing strong woman. She went out with class. Such a sad loss. Xxx

— Rylan Ross Clark (@Rylan) October 22, 2014
Watching Bellers on @loosewomen .....she is extraordinary x #lynda

— Carol Vorderman (@carolvorders) October 22, 2014
Sadly, as we know, Lynda died before she got the chance to have her last Christmas, but a new Facebook campaign - which has now received support from over 100,000 users - aims to have her back in homes around the nation this festive season, by getting her old Oxo Christmas ads back on TV as a tribute to the late actress.
LIKE US ON FACEBOOK | FOLLOW US ON TWITTER