A British couple found dead in India are suspected to have died of drug overdoses, police say.
Newlyweds James, 28, and Alexandra Gaskell, 24, arrived in the country in July, travelling to the northern city of Agra in October.
Their bodies were found in a bed in a hotel room this week, surrounded by open packets of prescription drugs.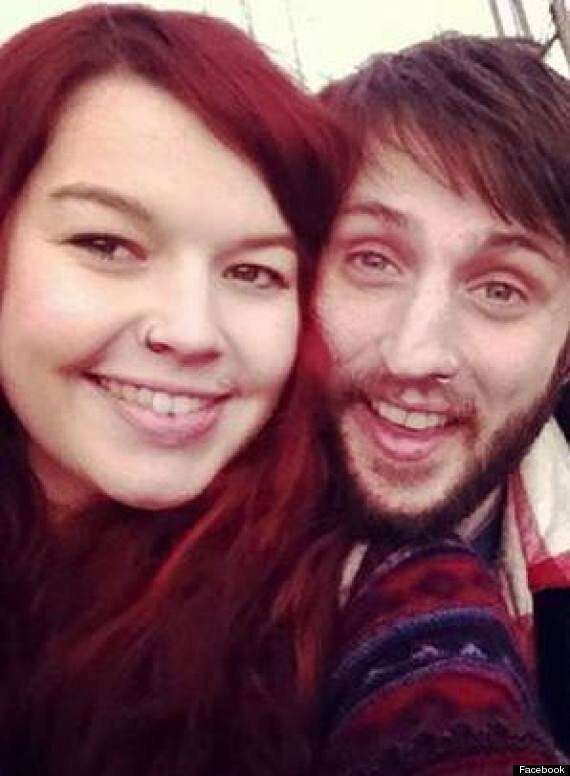 James and Alexandra Gaskell were found dead in a hotel room on Tuesday
The pair, both recent graduates with first class honours degrees in English and Photography, taught English as a second language at Manchester International College.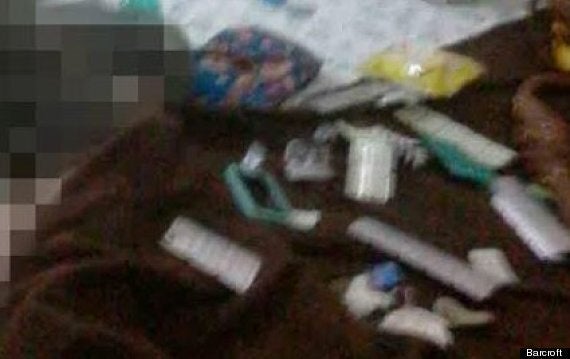 A cropped image of the packets of drugs on the couple's bed when their bodies were found
They had been married in November last year.
Shortly after their arrival in Agra, Mr Gaskell posted a series of messages on Twitter about how easy he found it to buy prescription drugs in the country.
He wrote: "Codeine under the counter here. With Valium, Xanax and Lyrica."
He also wrote: "One prescription in India (after you have told the doctor what to write will take you faaaar…)"
Police believe the couple died on Monday night, but their bodies were not discovered by staff at Agra's Hotel Maya until Tuesday, when the police were alerted.
Agra's senior superintendent of police Shalabh Mathur said: "There were no apparent signs of any struggle or forced entry into the room.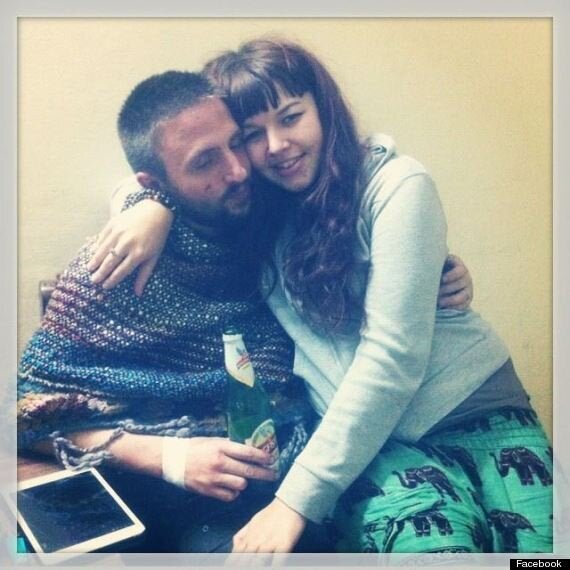 The newly weds had been on a four month holiday around India
"We have looked at all possible scenarios and it looks like a case of drug overdose. We have sent all the recovered suspicious material for forensic examination.
"We found several sleeping pills, five empty cough syrup bottles and a diazepam prescription from Sir Ganga Ram Hospital in New Delhi.
"The results will confirm what it was. Autopsy of the bodies will also confirm whether they died from drug overdose."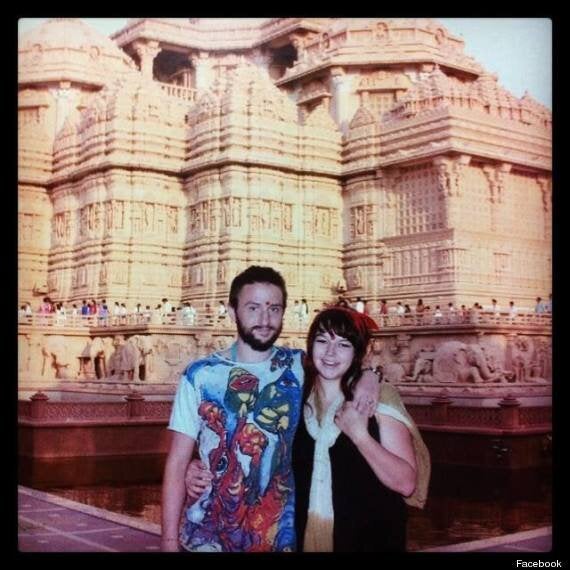 The pair each had a first-class honours degree and taught English as a second language at Manchester International College
Max Daly, author of Narcomania: How Britain Got Hooked On Drugs, told The Times (£) prescription tranquilisers were cheap and readily available in India.
"They are certainly not party drugs. They are a bit soporific and it is all about feeling as if you are in a cosy warm blanket.
"The thing is with these type of drugs is if take them with alcohol they can suppress your body so much that you stop breathing."
A waiter at the hotel, said: "They had checked into the hotel on Monday. They were here to visit the Taj Mahal and see around the city like other tourists.
"It was all normal and there was nothing suspicious about them.
"On Tuesday morning, the room service guy rang the couple's room and got no response. The door was locked from inside. We then called the police."
According to the hotel staff, the couple made an enquiry at the hotel front desk to find out the best places to eat in the city.
Stuart Adam, the British foreign office spokesman in India, confirmed that they were in touch with the families of the couple back home.
"We have been informed by the Indian authorities about the death of two British nationals. We are extending full consular support, and coordinating with the local officials," Adam said.
"After the local authorities complete their formalities, we will look to get the bodies back to their native places."
Popular in the Community