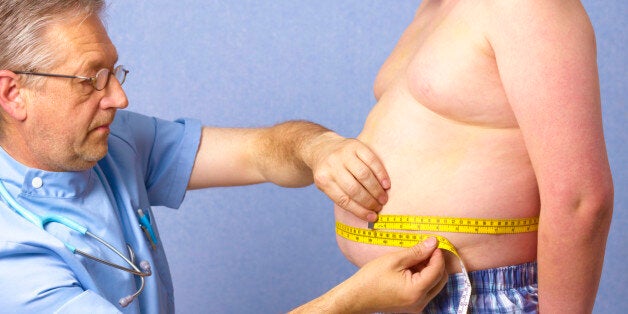 As the obesity crisis reaches a critical point - 1 in 4 people in Britain are obese - the NHS has backed plans to tackle it by rewarding people with cash or shopping vouchers if they lose weight.
Employers will be urged to offer incentives to staff who shed pounds as part of efforts to ease the strain placed on the system by fat patients.
A report published today by the NHS said: "Put bluntly, as the nation's waistline keeps piling on the pounds, we're piling on billions of pounds in future taxes just to pay for preventable illnesses."
Moves to tackle obesity are part of a "radical" shake-up of the healthcare system in England in the next parliament proposed by NHS bosses. Other measures include tax cuts for volunteers and "breaking down the boundaries" between GPs and hospitals.
Officials warned of "severe consequences" for patients unless the overhaul is implemented and appealed for a boost in funding from the next government.
NHS England chief executive Simon Stevens said: "We have no choice but to do this. If we do it a better NHS is possible, if we don't the consequences for patients will be severe."
Bruce Keogh, national medical director of NHS England, said the NHS remains "one of the best healthcare systems in the world" but added: "We've squeezed the orange really hard over the last four years. People working in the NHS are really beginning to feel the pressure."
Mr Stevens said the tax-payer funded health system has led to a "blind spot" about the healthcare of employees, and workplace schemes to encourage weight loss have been largely ignored despite success abroad.
He said: "The principal point is that employers in many countries have developed voluntary schemes for their employees whereby for example you actually get cash back based on participation in Weight Watchers or other type schemes.
Asked what sorts of rewards could be offered, he said: "It could be shopping vouchers, it could be cash, it could be prizes." Incentives could be higher or lower depending on the amount of weight a participant loses, he added.
Story continues below the slideshow: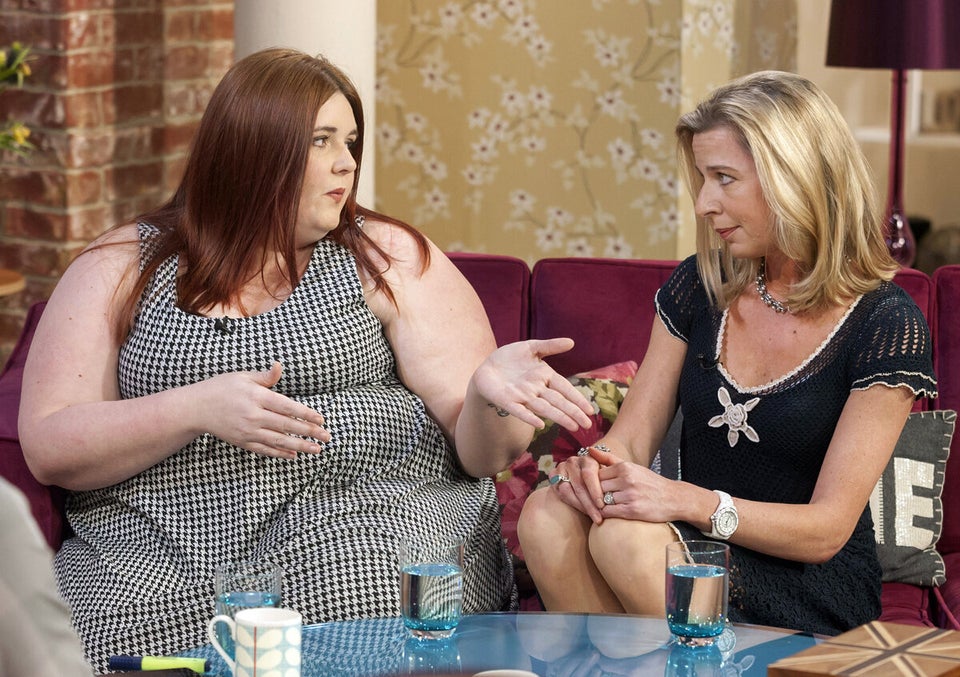 It is understood the NHS plans to "challenge" firms to bring in such schemes rather than offer them money.
Mr Stevens said obesity is "getting worse in some respects" and described the issue among children as "a significant future health threat".
He said: "When your son or daughter starts primary school one in 10 children are obese. By the time they reach Year 6 that's doubled to one in five so something is going wrong with the way in which we are keeping our children healthy and setting them up for a good start in life."
NHS staff will also be urged to "set a national example". There are plans to cut access to unhealthy products on NHS premises and"measure" the health and wellbeing of staff.
An emphasis on addressing the root causes of ill health such as poor diets, alcohol consumption and smoking was set out in Five Year Forward View, published today by the NHS.
The report said:"The future health of millions of children, the sustainability of the NHS, and the economic prosperity of Britain all now depend on a radical upgrade in prevention and public health."
It said a warning set out in a report by Sir Derek Wanless 12 years ago has not been heeded and "the NHS is on the hook for the consequences".