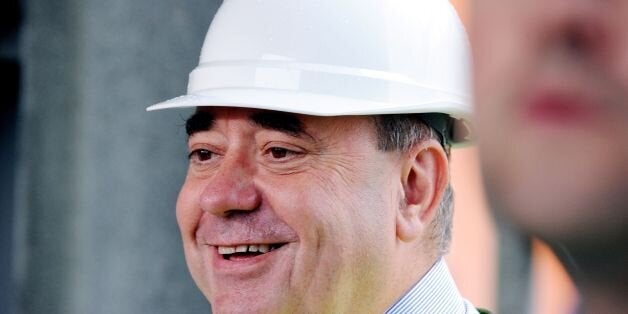 A new oil field has been discovered in the North Sea, but Scottish independence campaigners are bitterly unimpressed with the news.
BP and GDF Suez E&P UK said they had discovered the field, which spans two areas where the companies have separate licenses to explore, in the central North Sea. The field could supply a maximum of 5,350 barrels of oil a day, according to estimates, making it worth around £157 million a year.
The energy companies and the UK government have welcomed the news, but the discovery has not gone down well with Scotland's pro-independence campaigners, as some drily noted.
"Scotland has been duped", concluded one pro-independence campaigner, while another acidly commented: "Ever had the feeling you've been duped?"
Others suggested that the oil firms' new North Sea discovery was linked to Scots voting No in last month's referendum, with one quipping: "It's amazing the leaps and bounds in oilfield discovery since the referendum."
A spokesman for the UK's Department for Energy and Climate Change (DECC) told the Huffington Post UK that it was "just not true" to link the discovery to the referendum vote.
"No discovery has been made and delayed until the referendum, it's just not the case," he added.
The UK's energy minister Matthew Hancock welcomed the discovery of the new North Sea oil field, saying: "We are determined to have set the right fiscal and regulatory regimes to make sure we can get the maximum possible economic extraction of oil and gas from the North Sea.
"This discovery shows exactly what can be achieved in the North Sea if companies work together to maximise the considerable potential of remaining oil and gas reserves."