No, you're eyes aren't deceiving you. These pictures really do show Benedict Cumberbatch coming face-to-face with another Benedict Cumberbatch.
The 'Sherlock' actor is set for a surprise in tonight's (Friday 24 October) 'Graham Norton Show', when the host unveils Benedict Cumberwax.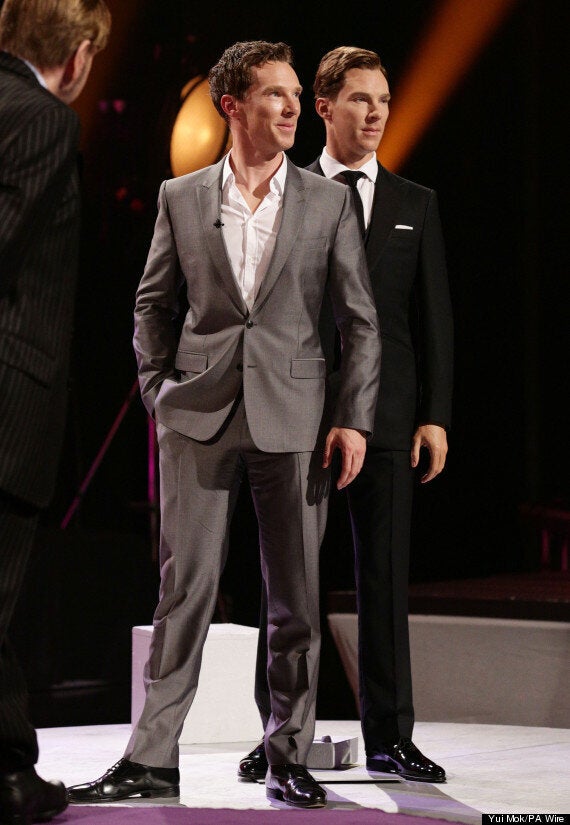 While Benedict had seen the waxwork while it was a work in progress, this is his first time seeing the finished piece.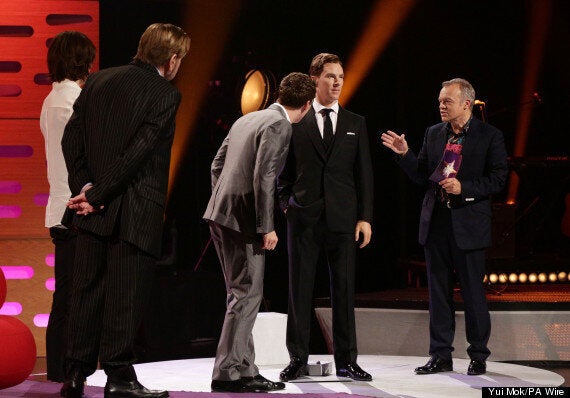 Benedict inspects the waxwork
Ahead of the big reveal, Benedict was keen to help the artists and attended two sittings to make sure that the measurements were all perfect.
Check out all the snaps of Benedict Cumberwax below…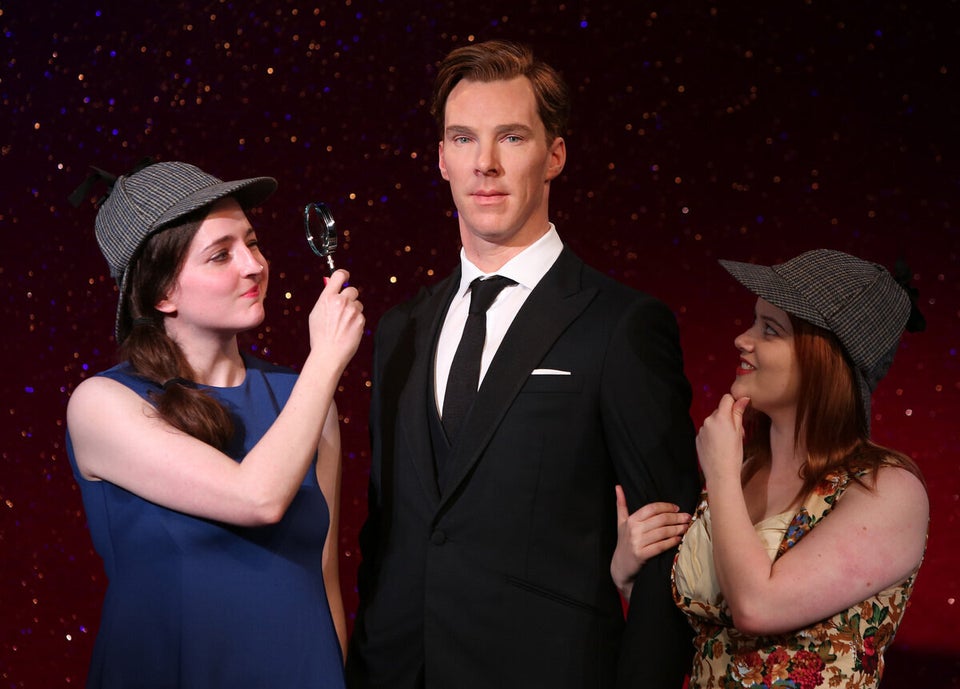 Benedict Cumberbatch's Waxwork