It's one of those things you never knew you wanted to see until you've seen it, but bubbles freezing in mid-air might just be one of the most mesmerising things we've ever seen.
The stunning footage was taken by Sony as part of an advert for its new 4K TVs and was shot in Whistler, Canada.
Shot in 4K the bubbles are not CGI and haven't been enhanced in any way, they really do look that pretty.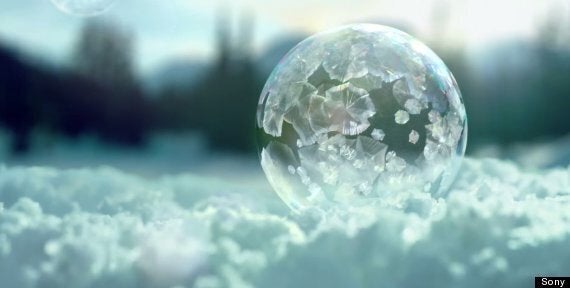 If, by some chance, you happen to have a 4K TV or an LG G3 or Galaxy Note 4 then you can watch the video in 2K via YouTube giving you the closest experience to the real thing.