Cameron refused five requests for him to pose wearing the t-shirt, yet Labour leader Ed Miliband and Deputy Prime Minister Nick Clegg were happy to pop one on and take a snap.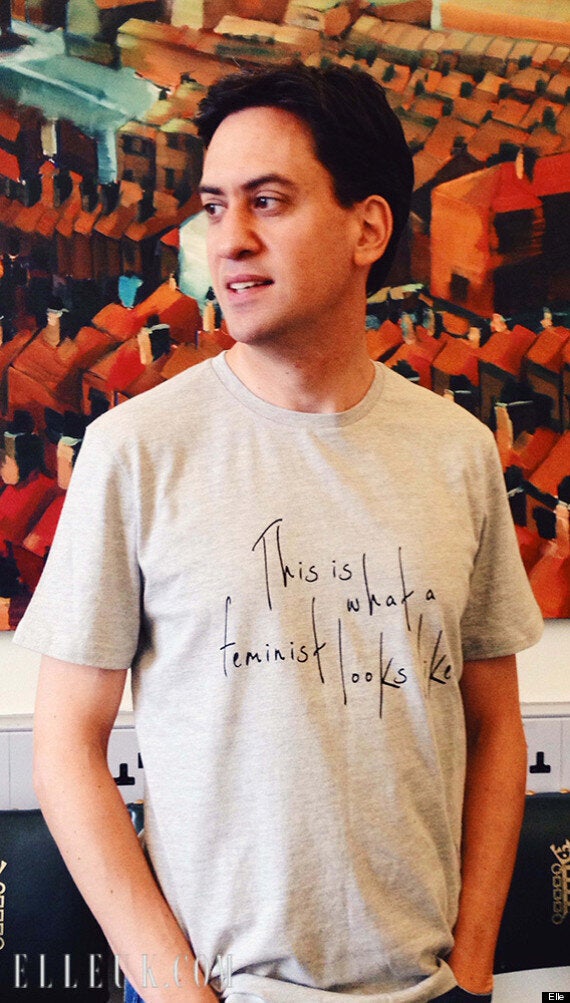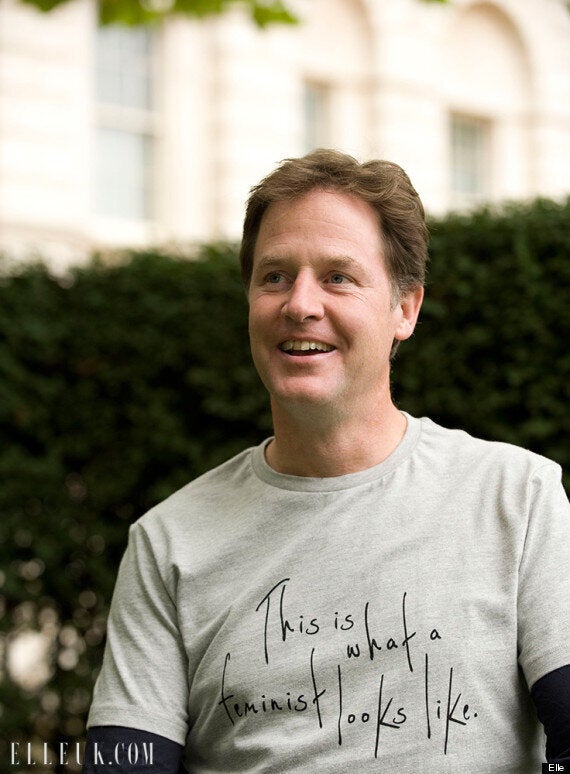 Nick Clegg was happy to pose in the t-shirt
It aims to shed negative associations with the word "feminist" by showing that many men and women are happy to say they support women having equal rights with men. All profits are being donated to The Fawcett Society.
Daisy Sands, Head of Policy and Campaigns at The Fawcett Society said: 'We understand making a personal commitment to the cause of feminism is a matter for the individual to decide.
"As it stands, it would appear that David Cameron is not comfortable with identifying himself with the cause of feminism, which, given the huge contribution the feminist movement has made to advancing women's rights, is unfortunate."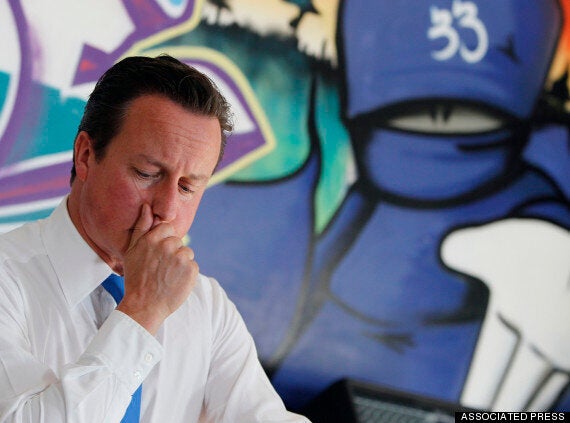 Cameron didn't want to wear the shirt - and didn't explain why
Elle's Editor-in-Chief Lorraine Candy said it was "a shame on so many levels", writing: "It seems the Prime Minister still has an issue with the word 'feminist'."
A piece on the women's magazine's website said: "It should be simple. Do you believe that men and women are equal? Do you believe men and women should have the same rights? The same opportunities? Yes? Then you are a feminist."
Cameron didn't explain to Elle why he had refused to wear the shirt, but issued a statement - notably not using the word feminism.
"Whether you are a man or a woman, I passionately believe that everyone has a part to play in achieving full equality for women and girls," Cameron said.
"As a parent I feel strongly that my daughters should have the same opportunities as my son. As a society we have come a long way in gender equality – but the journey hasn't finished yet, which is why I am committed to doing everything I can do to remove barriers for women and achieve a fairer society."
Related