Britain should set up an amnesty for disillusioned and frightened British jihadis who want to come home, a senior diplomatic expert has said, as more reports emerged of "stranded" Brits desperate to leave Islamic State or other radical groups.
Up to 100 are believed to be currently stranded in Turkey, fleeing the horrors of the Islamic State's rampage through Syria in Iraq. But most fear to return to Britain, according to Rachel Briggs, director of Hostage UK, which works with the families of victims kidnapped overseas.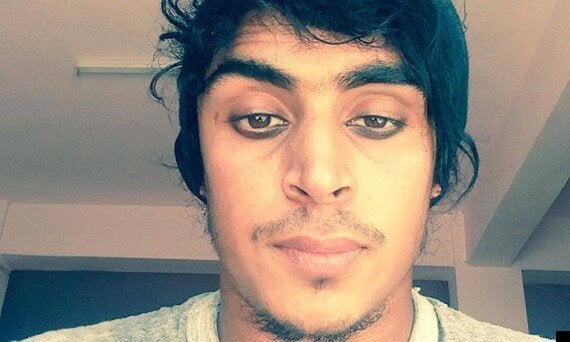 Mehdi Hassan, the 19-year-old jihadist, who was killed this week, and who 'wanted to come home'
"In support of this effort, it should run an information campaign within Syria to inform British ISIS members of their return options," she continued. "This does not mean letting criminals off the hook; those guilty of crimes must be prosecuted on their return.
"But balanced messaging might just convince some to return home to face justice, rather than opt for a life on the run with a terrorist organisation."
"Mehdi was a loving boy with a good heart wishing to help Syrians," the family said in a statement. "In recent months he had expressed the intention to return home but was worried about the repercussions. This is a tragedy and a lesson."
Around 600 British fighters are reported to be with various groups in Syria and Iraq. Returning jihadis can expect to face arrest, and possible terrorism charges if they are found to have committed offences while fighting for rebel groups.
Briggs said it was undoubtedly true that some of the militants, including those who murdered several British and American hostages were "a group of blood thirsty, evil barbarians".
But she added that "sizeable minority" were horrified by what they had seen, many of them having gone to Syria for humanitarian reasons and been caught up in the bloodshed.
They also face the wrath of other militants if they attempt escape. The Guardian, quoting a Syrian rebel source, said: "There are Britons who upon wanting to leave have been threatened with death, either directly or indirectly."
"There are a large number of people out there who want to come back. The number in January was around 30, that was the number given to me. That number has definitely increased since."
Professor Peter Neumann of King's College told the Times newspaper last month they had also been in contact with a number of British jihadis who want to come back to the UK but feel they cannot do so for fear they will be jailed.
"We came to fight the regime and instead we are involved in gang warfare. It's not what we came for but if we go back [to Britain] we will go to jail," one jihadist, claiming to represent 30 others, told researchers.
Briggs told HuffPost UK it was not surprising, given the heinous actions of IS, that the British government had been so resolute, even considering the use of treason laws for the most extreme cases.
But she added that as well as compassionate reasons, returning, disillusioned jihadists could "offer intelligence and insight to improve our understanding of ISIS, a group that has so far out-paced security experts at every turn".
"Refusing re-entry to scared and disillusioned ISIS members is likely to make enemies of them for life. The testimonies of former violent extremists point to the uncomfortable truth that for many, unexpected acts of kindness from government officials created a chink of doubt that was part of their de-radicalisation process.
"We should be competing for their loyalty, not leaving them to fall into the hands of yet another set of violent extremist recruiters."
She argued that nothing was "more effective" to counter the IS propaganda of a Islamic paradise, than "a returned foreign fighter who has seen the error of their ways and can speak to the horrors of what ISIS is doing?"
She cited the national EXIT programmes set up by Denmark, Sweden and Germany, aimed at those who have been radicalised and recruited and want to leave terrorist or violent extremist movements. Britain should emulate that, she added, and offer "support for post-traumatic stress disorder, medical treatment for physical injuries sustained on the battlefield, de-radicalisation sessions, as well as help reintegrating into the family and wider community and access to education, employment and training".
"The government is right to take a firm stand against ISIS and those who fight in its ranks or support from the sidelines," Briggs said. "But we need to face facts: we cannot stop British jihadis returning home; we cannot arrest our way out of the problem; and we do not have the resources to mount surveillance operations against all returning foreign fighters.
"Instead, we need a more nuanced approach to deal with the different levels of threat. Arrest and prosecute those who have committed a crime and set an example of those guilty of the most heinous offences. Work proactively to bring back those who are scared and disillusioned, so they come back with us and on our terms.
"Turn the stories of returned foreign fighters into ammunition against ISIS. And offer those capable of reintegration the support they and their families need to get back on their feet and become productive members of society."
Popular in the Community