Harman Kardon is about as respectable as you can get when it comes to audio brands. Most car manufacturers use its systems for their high-end cars offering a level of luxury where normal own-brand audio won't suffice. And Harmon also happens to make some great-sounding home speakers.
But with such a reputation, entering the troublesome world of (whisper it) Bluetooth can be a minefield.
That's probably why Bose took so long to make its own Bluetooth speaker and it's almost certainly the reason why Bang & Olufsen had held fire until now.
So what's Harman got up its sleeve?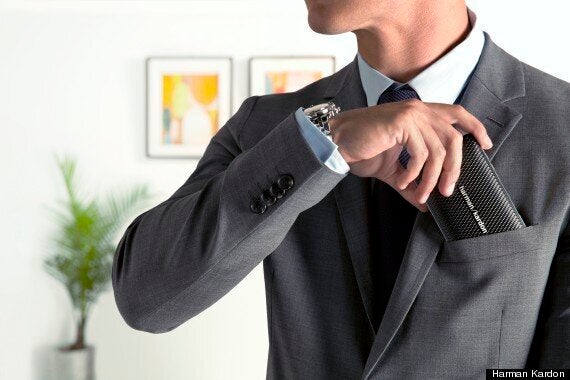 The problem with this category is simple: the smaller you go, the harder it is to sound good. When you're whole brand is built on sounding not just good, but The Best, that's an issue.
The Esquire Mini is Harmon Kardon's smallest speaker yet and so by default, has the hardest job to accomplish.
Starting with the positives, the Esquire Mini is a good-looking speaker, if you want your portable speaker to look like Don Draper's cigarette case.
It looks like the ultimate businessperson's speaker, made for fitting into an overnight bag and then popping onto a meeting table at a moment's notice.
The metal controls on the top are admittedly a weakness, they look rough-cut and frankly a little cheap in our opinion.
On the side there's a USB cable for charging your devices, an aux socket and then a Micro-USB. We're not sure why you'd need any more than that.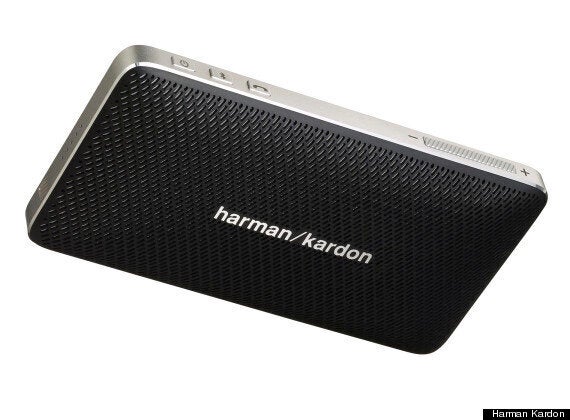 This is where the good news ends however because as soon as you connect your phone to the Esquire Mini you'll start to realise that while it's a noble effort, Harman Kardon still hasn't solved the dilemma of the tiny speaker.
To keep the battery life high and the size pocketable the company had to forgo a passive bass radiator. This makes a big difference to the sound. While the clarity is superb it simply lacks any real punch at normal volumes and then completely lacks any bass at higher volumes.
We're not saying we were expecting room-filling sound to begin with, but even what we got sounded a little lackluster with the mid and lower-ranges taking a serious hit in favour of portability.
To its credit the Esquire Mini's battery life is impressive, we got more than the 8 hours quoted and it really is small enough, and well-designed enough, that if you didn't mind the sound then you'd happily take traveling.
With its easy setup and great speakerphone qualities this then is a speaker that has been built for the suits of this world, for those that just want some noise in the hotel room while they get ready and a solid speakerphone in the office.
If however, you want something with more 'oomph' yet equally as good battery life performance then we'd recommend spending the extra £30 - £60 and getting a Bose SoundLink Mini or the UE Boom.