Pitt, previously a producer on the Oscar-winning '12 Years A Slave' has put his weight behind 'Selma', a big screen telling of the 1965 Selma to Montgomery voting rights marches, and David Oyelowo, who stars in the film, thinks it was "the combination of a good story and his own conscience that persuaded Brad. He uses his power responsibly."
It's clear 'Selma' is a project close to the heart of Oyelowo, who found fame on BBC spy drama 'Spooks' but has recently enjoyed a string of Hollywood success with 'Jack Reacher', 'The Paperboy' and 'The Butler'.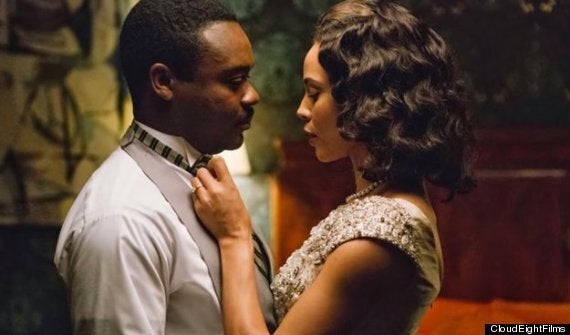 David Oyelowo and Carmen Elizabeth Ejogo as Martin Luther King and his wife Coretta
The in-demand British actor, who plays Dr Martin Luther King in the film, agrees with me there's arguably no bigger iconic role for a black actor to play, but stresses the importance of conveying the man as well as the myth.
"The mistake would have been to concentrate only on the orator, the activist," he tells me. "That's the stuff you could find in a documentary. What's playable to an actor is the other stuff, that shows a man muddling through, doing the best he could.
One of the aspects of King's life that has come to light in the decades since his assassination in April 1968 is his flawed marriage. "He wasn't a saint," agrees David. "But he was saintly. No one is fully self-aware. And his marriage suffered from his being away 28 days of every month. There was also friction and acrimony between different civil rights organisations, and lots of suspicion towards him."
David has obviously done his research into King's life, and he reports the biggest surprise he found was the constant risk to the leader's life, even before the tragedy of '68.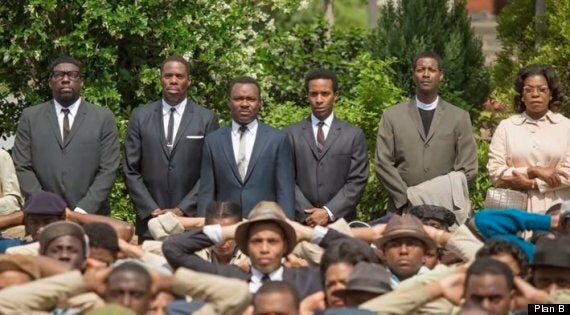 The marches were full of sacrifice and risk, but ultimately triumphant in helping turn the tide
"His organisation depended on racists showing their trull colours, being revealed when cameras were rolling, to prick the consciences of politicians and onlookers," the actor explains. "And obviously that came with risk, and sacrifice. During the Selma campaign, three people were killed, many injured, and King was suffering the burden of that. It cost him a huge deal emotionally, the guilt he felt when people were harmed and killed for the cause."
Before 'Selma' comes out on release, David is understandably thrilled to be part of Christopher Nolan's blockbusting sci-fi epic 'Interstellar', calling the director an absolute master.
"It doesn't get better," says David. "He has a grasp of the whole concept, there's nothing he doesn't know. And he draws you on a cerebral journey, as well as visual and emotional. I'm so glad millions of people get to see his films."
You can learn more about Black History Month here. 'Interstellar' is in UK cinemas from Friday 7 November. 'Selma' is in cinemas on 6 February 2015.
Related