Jennifer Lawrence let her umbrella do the talking as she headed out and about in LA on Monday.
The 'Hunger Games' star was obviously in no mood to smile sweetly for the paps as she arrived at celeb stylist Rachel Zoe's office in West Hollywood.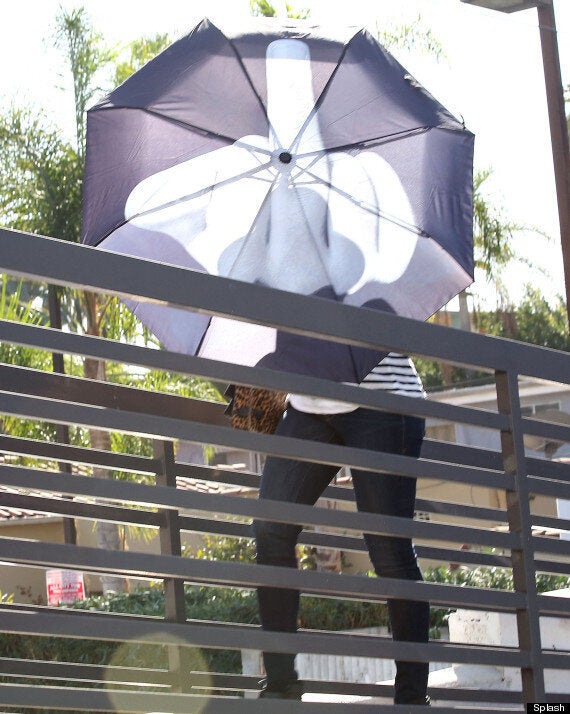 Jennifer Lawrence flips the bird
Instead, J-Law let the photographers know exactly what she thought via her umbrella, which was adorned with a giant hand flipping the bird.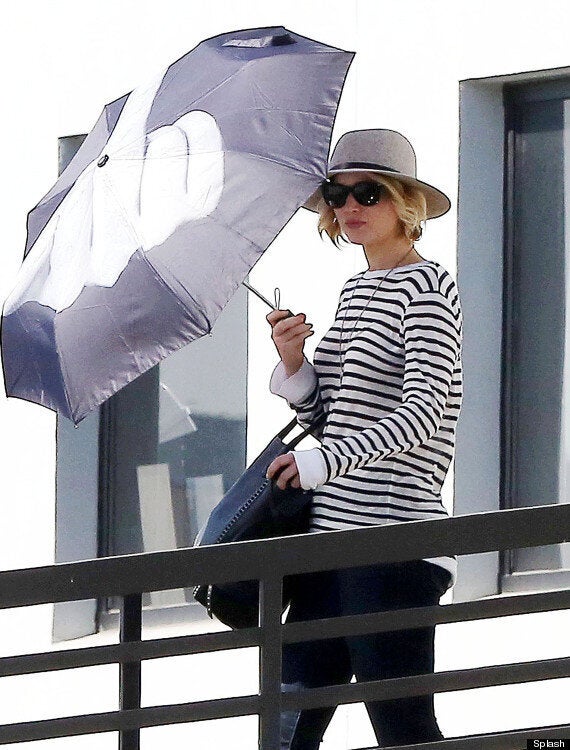 The pair, who are believed to have been dating for four months, never officially confirmed they were an item, but E! News have now reported that they have decided to go their separate ways.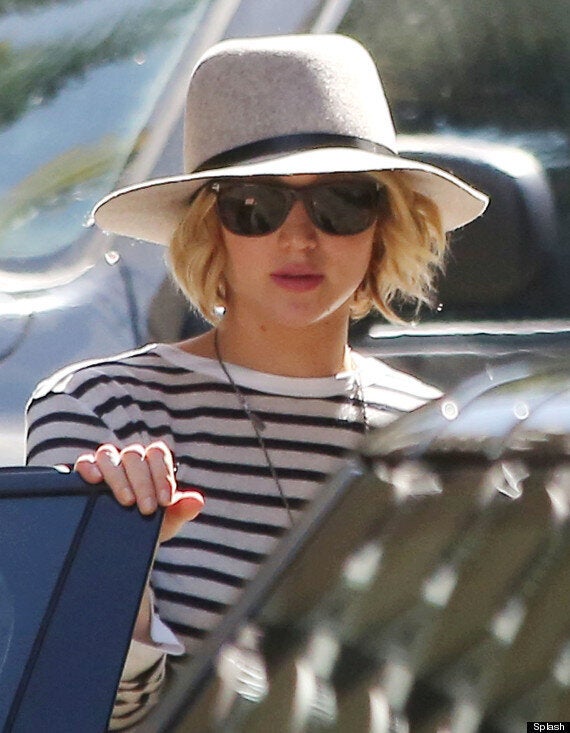 Jennifer recently gave an interview where she outlined what she's looking for in a man.
She told Vanity Fair that, rather than a "big, passionate love", she would "rather have just a peaceful time", adding: "[Those relationships] are deeper because you can be your true self with somebody, and somebody can be their true self with you.
"Basically, what I'm saying is all I need in a relationship is somebody to watch TV with me."
Form an orderly queue people (and don't forget to bring pizza and a copy of Radio Times).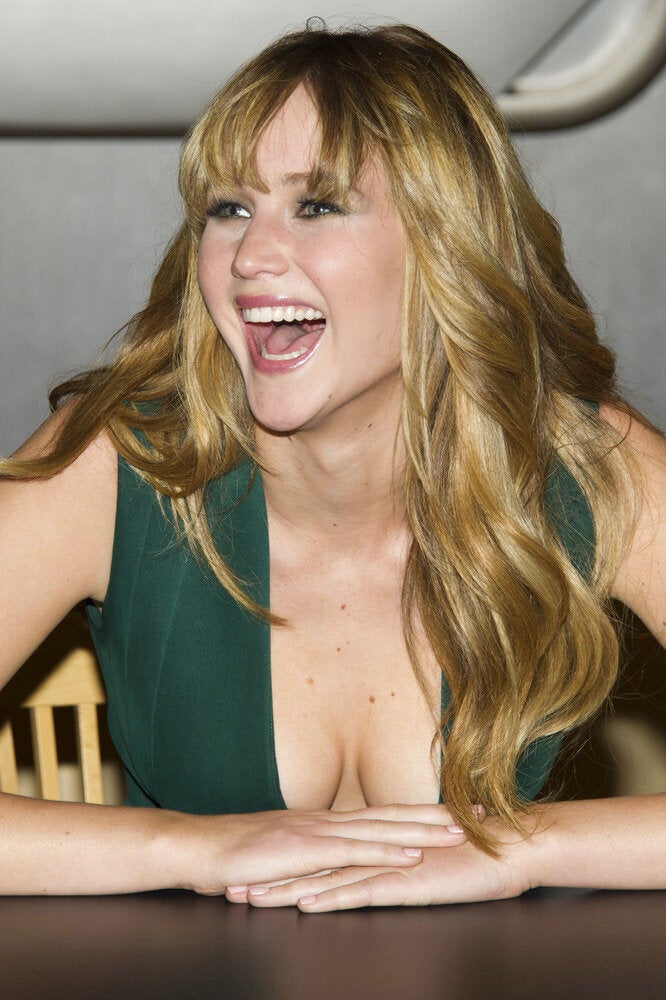 Jennifer Lawrence: 100 Sexiest Pics