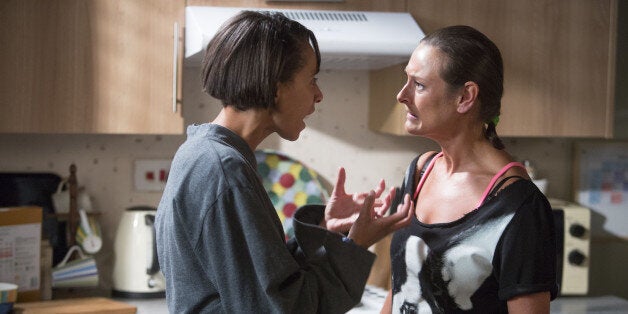 The 'EastEnders' team have been praised for the domestic violence storyline between Tina and Tosh, with charity Broken Rainbow UK commending the actresses' portrayal of their characters.
In Tuesday night's episode of the soap, Tosh physically attacked Tina and the charity has been working with the 'EastEnders' cast and crew to make sure the delicate storyline is handled appropriately.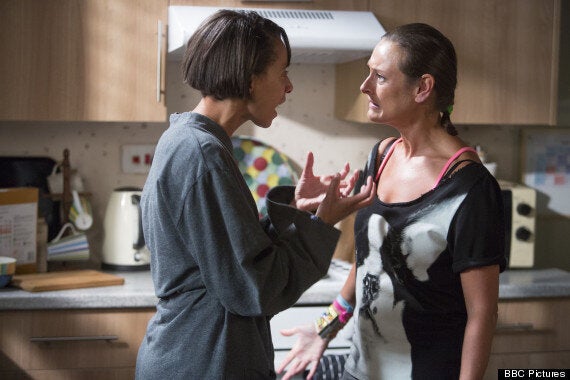 Tosh and Tina's relationship has become increasingly abusive
"We were very conscious that the storyline needed to portray the very real experiences our service users tell us about.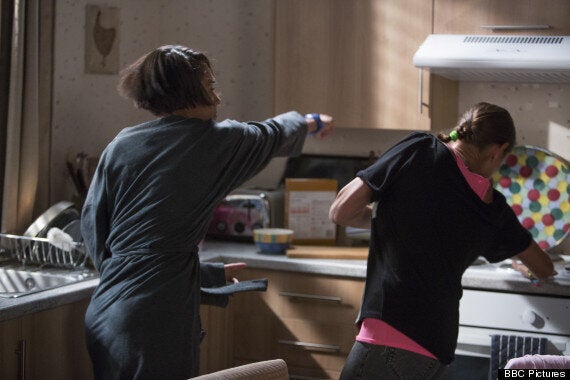 Tosh punches her girlfriend Tina
The cast are currently preparing for the show's 30th anniversary celebrations, which take place in February 2015.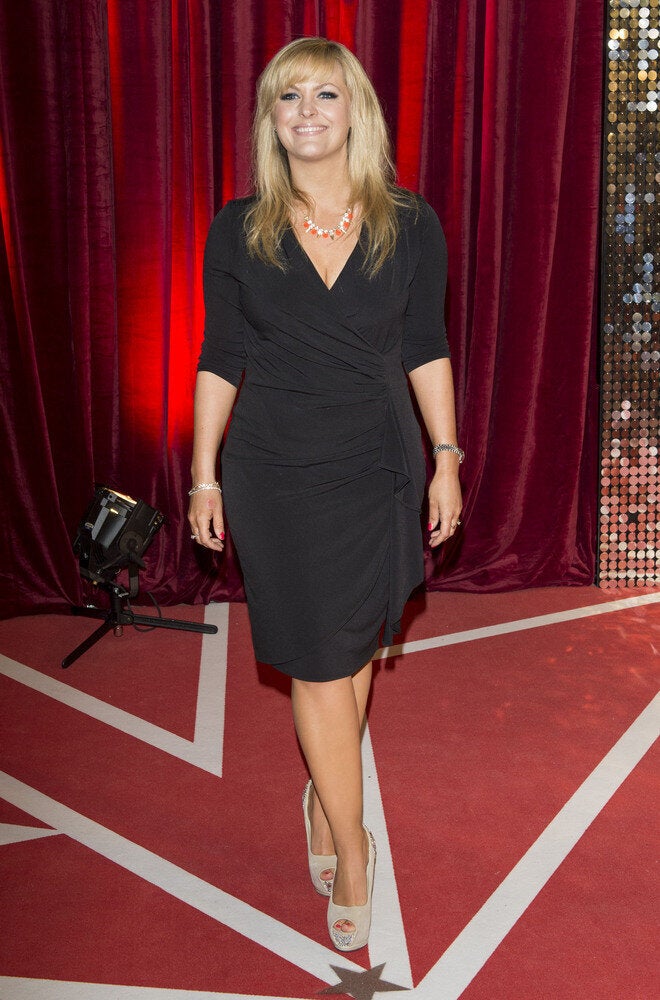 EastEnders: Where Are They Now?
Related