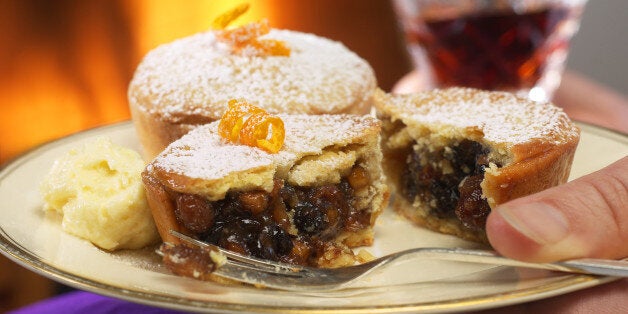 Look, you may be groaning: "Why am I being made to think about Christmas now?" when the clocks have barely gone back, but you'll be thanking us when you hit the supermarkets.
Good Housekeeping has just released its Christmas taste test list, and it's one of the most respected (certainly by us, anyway).
The team ate and drank their way through 175 different festive foods from more than 40 stockists across 12 categories: champagne, smoked salmon, turkey, stuffing, cranberry sauce, Christmas pudding, brandy butter, mulled wine, Christmas cake, mince pies and stilton.
For those of you dying to know - the best mince pie belongs to Iceland. Take that, Heston.
Budget generally ruled - which is happy news for our wallets - the supermarket retailer with the highest number of winners and runners up is Tesco – 1st or 2nd in five of the 12 categories – and it knocked previous overall winner Aldi off the top slot for Christmas pudding, too. Waitrose and Morrisons also figured frequently in the top five.
Good Housekeeping Consumer Director Caroline Bloor: "Our top scorers show that price is no indicator of deliciousness. And, with Iceland's astonishing performance, you don't need to splash out on the mince pies either!"
Here are the full results:
Winner: Waitrose Blanc de Blancs Brut £24.99 for 75cl
Runner up: Majestic's Oeil de Perdrix, £19.99 for 75cl
Best of the rest: Bertrand de Bessac Champagne, from Waitrose, £29.99 for 75cl
Winner: Iceland Deluxe Mince Pies, £1.59 for 6
Runner up: Bettys Classic Mince Pies, £10 for 12
Best of the rest: Morrison's Mince Pies, £1 for 6
Story continues below the slideshow: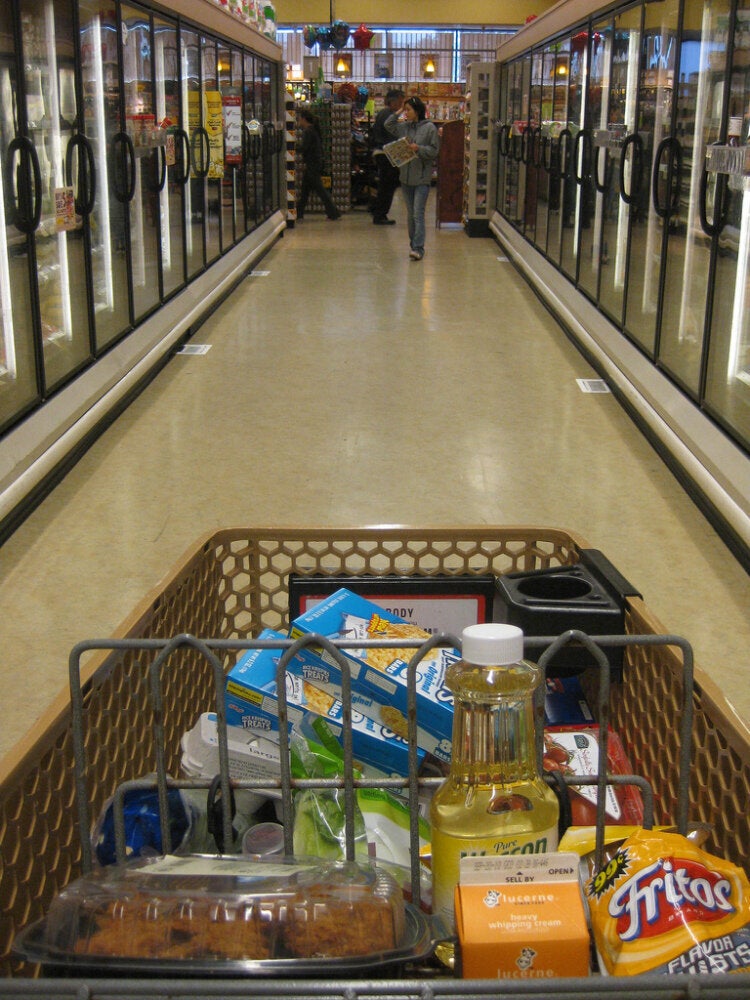 Supermarket Tricks
Winner: Tesco Finest* 9 month Matured Cherry Topped Xmas pudding, £5 for 454g
Runner up: Co-Op Truly Irresistible, £5 for 454g
Best of the rest: Sainsbury's Taste The Difference Cognac Laced Christmas Pudding, £12 for 900g
Winner: Lidl Valley Spire Mature Blue Stilton, £1.69 for 220g
Runner up: Tesco Finest* Mature Stilton from Long Clawson, £2.30 for 215g
Best of the rest: Harrods Christmas Stilton Jar, £22.50 for 340g
Winner: Marks & Spencer Collection Bright Lights White Christmas Cake, £25 for 1.57kg
Runner up: Tesco Finest Hand Decorated Fully Iced Holly Wreath Christmas Cake, £10 for 907g
Best of the rest: Morrison's Signature Fully Iced Brandy Fed Christmas Cake, £7.99 for 907g
Winner: Sainsbury's Taste the Difference Oaked Smoked Salmon, £4.50 for 120g
Runner up: John Ross JRJ Balmoral Fillet, £30 for 500g
Best of the rest: Morrison's Christmas Tree Smoked Salmon, £2.99 for 100g
Winner: Asda Red Velvet Yule Log, £9 for 889g
Runner up: The Co-operative Loved by us Irish Cream Yule Log, £4 serves 10
Best of the rest: Tesco Finest* Belgium Chocolate Yule Log, £3 serves 8
Winner: Waitrose Rémy Martin Brandy Butter, £2.65 for 150g
Runner up: Selfridges Brandy Butter, £4.99 for 140g
Best of the rest:The Co-operative Loved by us Brandy Butter with Courvoisier and Cognac, £1.75 for 200g
Winner: Marks & Spencer Collection British Oakham Butter Based Turkey Crown, £35 for 2.05kg
Runner up: Waitrose frozen free-range turkey breast crown, £23 for 2-2.5kg
Best of the rest: Morrison's Free Range British Whole turkey, £33 for 4-4.6kg
Winner: Asda Extra Special Honey and Rosemary Parcels, £3 for 6
Runner up: Morrison's Signature Festive Fruit, £2.99 for 6
Best of the rest: Tesco finest* British Pork, Sweet cured Smoked Bacon & Caramelised Red Onion Stuffing Portion, £3.29 for 300g
Winner: Sainsbury's Taste the Difference Mulled Wine
Runner up: Marks & Spencer Red Mulled Wine
Best of the rest: Tesco mulled wine
Winner: Marks & Spencer Cranberry & Port Sauce, £3 for 300g
Runner up: Tesco Cranberry Sauce, £1.49 for 400g
Best of the rest: Batts Cranberry Sauce, 69p for 200g