Ukip is set to take power in a film imagining Nigel Farage's first 100 days in Downing Street after winning the General Election in May 2015.
Ahead of polling day, Channel 4 has commissioned a one-off 'What-If' drama, with the working title '100 Days of Ukip', exploring the effects of an imagined future in which Ukip actually led the country.
Set in a possible future where Farage's party has continued its exponential rise to power, the film projects what could actually happen if the Eurosceptics were in charge. The channel has previously broadcast similar "what if" programmes in which Gary Glitter is hanged for sex offences and former Prime Minister Tony Blair is tried for war crimes.
With casting set to begin soon, it remains unknown who is set to play the Ukip leader.
In the show, real life footage and actors will merge together to tell the story of how Britain adapts to a change in government policy and political outlook.
It will also follow the trials of a newly-elected female Ukip MP, who based on the party's history with women's issues, is sure to face challenges as she attempts to follow through on Ukip's promises to create a new Britain, free from European interference.
Executive Producer Richard Bond said the decision behind the production of the show was based on public reaction the the party.
"With support for Ukip growing in the polls, this is timely exploration of the effect their policies might have on Britain," he said.
A national opinion poll put Ukip on 17% today, as the eurosceptic party maintained the surge in popularity that saw it come top in May's European elections and leave it on course to take a second Commons seat from the Tories next month.
In other TV news for Ukip, the BBC has cited such a "substantial increase in electoral support" as justification for including Farage in one of the live debates proposed by broadcasters.
He is slated to appear alongside David Cameron, Nick Clegg and Ed Miliband in a four-way confrontation - with the three established Westminster party leaders in another and just the Prime Minister and Opposition leader in a third.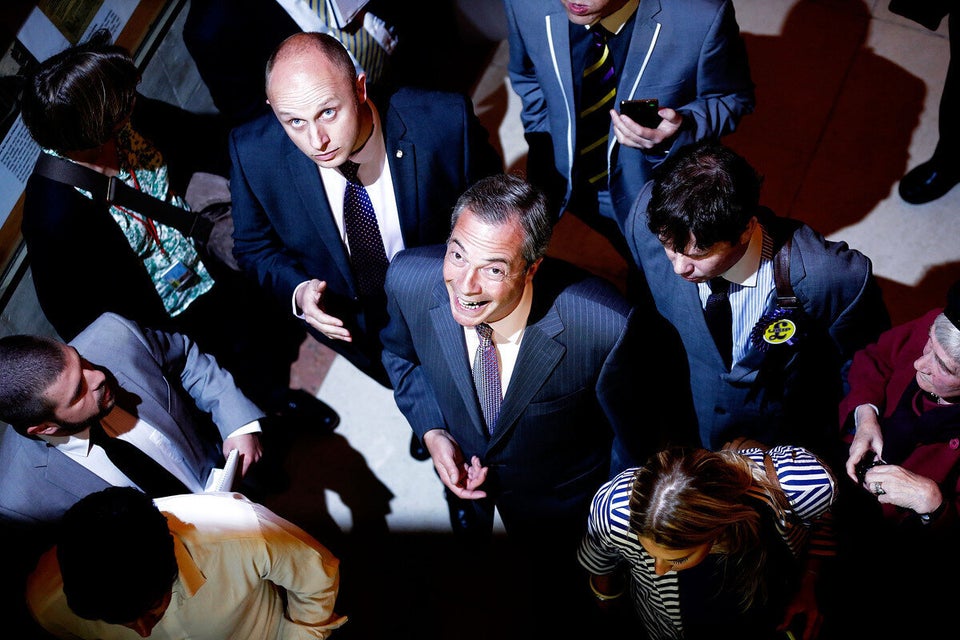 Ukip Celebrate European Election Win
Popular in the Community