Residents who saw a man drag his decapitated mother's body into a street believed they were witnessing a macabre Halloween prank.
Professor Patricia Ward was killed by her son Derek on Tuessay night in her Farmingdale apartment in New York, police said.
Mr Ward abandoned his mother's body in front of their home before walking into the path of an incoming train, Nassau County Police Detective Lieutenant John Azzata said.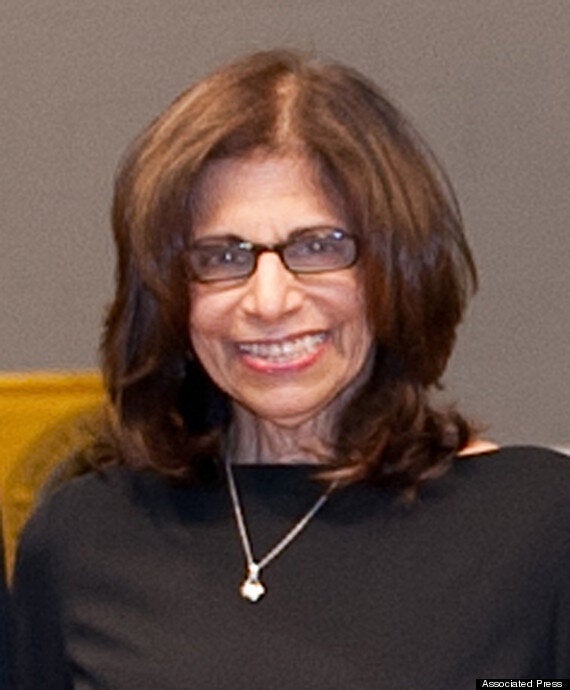 Patricia Ward was murdered and beheaded by her son, police say
The 35-year-old had a history of psychiatric problems, he added.
Ms Ward's torso was found by a curb and her head was several paces away, believed to have been kicked there by her son. A knife was recovered in the apartment, Det Lt Azzata said.
Dale Silverman, who lives in the same community, was driving away from the train station shortly before police arrived.
"I saw what I thought was a head in the street. I saw long, black, straight hair and the head face down," she said. "And I did a double-take. And I opened the window and said, 'No, that can't be what that is.'"
"I saw the body, completely straight legs together, hands at its side," said Silverman, pointing to still-bloodstained areas of the street several yards apart.
"It looked fake," she said. "I thought it was a stupid Halloween prank."
Mr Ward was arrested years ago for gun possession and criminal mischief and had a psychiatric history going back about 10 years, authorities said.
The mother and son had lived in the apartment for about three months, and police had no record of any domestic violence complaints, Azzata said. Neighbors didn't report any sounds of arguing between the two in the hours preceding the killing, he said.
Ms Ward, who taught language arts in a program that prepares high school students for college, "was a member of the campus for 28 years," Farmingdale State College said in a statement. "She was well-known, well-liked and well-respected. The campus is a very sad place today."
Karen Coutrier, the interim director of the program, told The Associated Press her colleague "was a very quiet and soft-spoken person." She said Ward never mentioned her son's psychological issues.
"She was a very private person, a very private person," Coutrier said.
The body was found near a home decorated with Halloween pumpkins, fake cobwebs and a mock graveyard.
"At first, everyone thought it was like a Halloween prank," said neighbour Barbara Smalls.
"This doesn't happen here," said Smalls. "This is a very nice, nice neighbourhood. People are very friendly."
If you've been affected by the issues in this article, please call the Samaritans on 08457 90 90 90.
Popular in the Community