Ed Miliband stopped to give money to a beggar while out in Manchester today, but has provoked ridicule in a way that only the Labour leader can.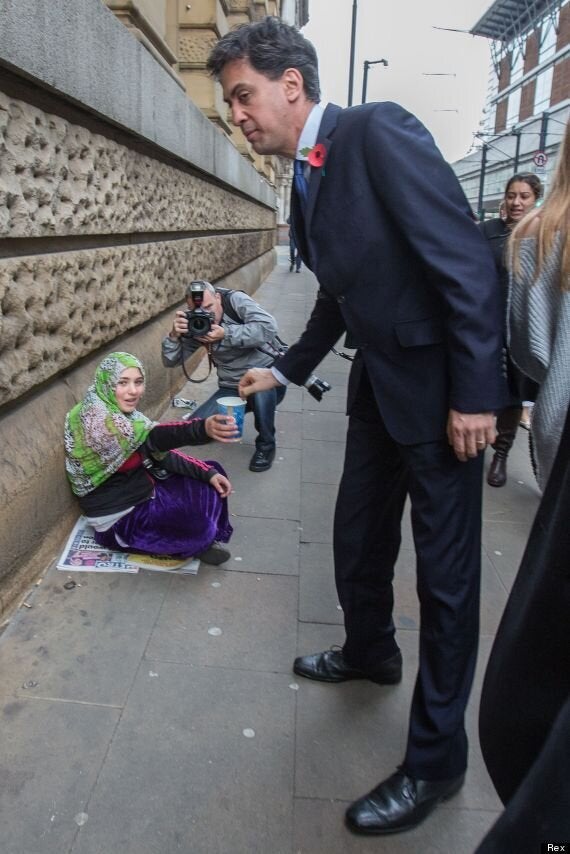 Miliband's act of generosity in front of the cameras was bitterly undermined by his seriously awkward manner, with critics on Twitter mockingly suggesting he looked concerned that the lady "may have Ebola".
Some questioned how little Miliband had actually stopped to give to the begging woman, as he went to a Shadow Cabinet meeting.
Others defended Miliband's moment of charity, suggesting that Tories like David Cameron would have not given money at all.
Here is what happened in Manchester, in all its unfiltered awkwardness.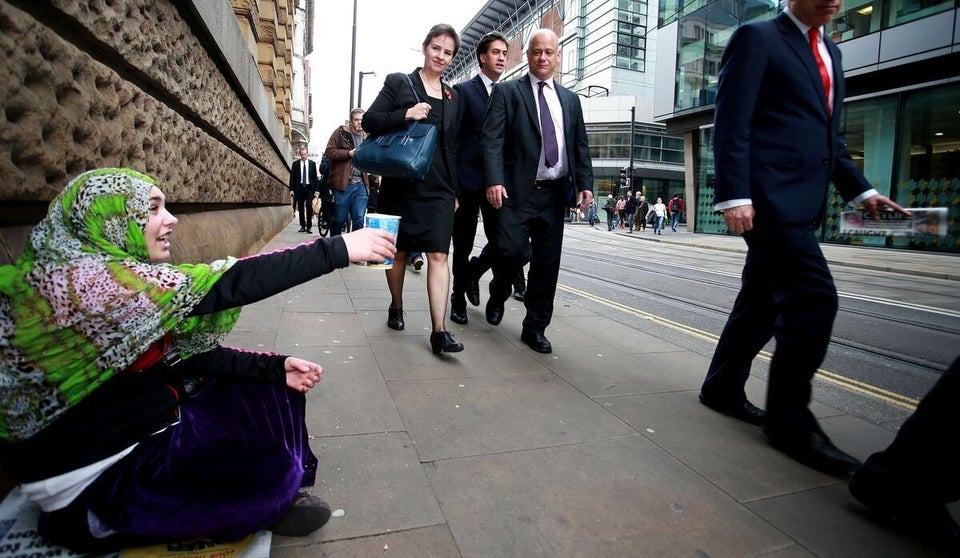 Ed Miliband gives money
Popular in the Community