To that end, they announced a £2.5 million investment towards men's mental health initiatives in the UK.
Although some people may be unclear about mental health or write it off as a woolly issue, the facts are brutally clear.
Men are four times more likely to commit suicide than women, and if that doesn't suggest a gender issue, what does?
New research revealed that men are not having conversations about mental health. In fact, 69% of guys feel unable to turn to their partner for advice and a further 79% feel uncomfortable asking for time off work due to a mental health concern.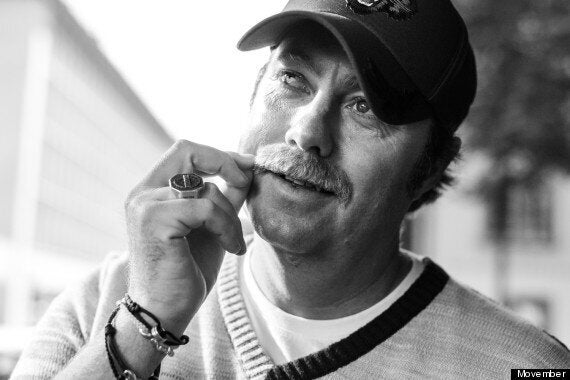 What's the most inspiring 'Mo story' you've come across?
A young British guy, Michael, who found Movember on Facebook. Because of the conversations Movember were having about men's health, he got himself tested, found out he had testicular cancer and it saved his life.
We have so many stories from the 4 million who have signed up and grown a Mo for Movember. One thing I've learned is to never underestimate the power of growing a Mo and the conversations it creates.
Knowledge is power and shoulder-to-shoulder conversations are game changers. Early detection, across prostate and testicular cancer and mental health, will help us change everything in the face of men's health.
Why have you branched out into mental health?
Since we started the Movember Foundation back in 2004 in Australia, Movember has been holistically about men's health, hence our tagline "changing the face of men's health."
In 2006, we chose to add mental health as a funded cause in Australia - alongside prostate and testicular cancer - as we had all experienced close mates taking their lives after battling depression in silence.
As we started to immerse ourselves in this area, we were shocked by the alarming statistics around this men's health issue:
· The suicide rate for men is four times higher than it is for women
· Mental health problems affect one in four adults
· Men are at greater risk for many mental disorders, yet less likely to receive treatment
· Mental disorders are a leading cause of premature death, such as suicide
We noticed that no one was talking about men's mental health and no one was attempting to make it a national priority. So, we set ourselves the challenge of bringing male mental illness out of the shadows.
The 2014 campaign will see our first investment into men's mental health made here in the UK, with an action research project looking at mental health through a male lens.
The results from this project aim to improve mental health and wellbeing of men in the UK by ensuring that policy makers, service designers and program deliverers have access to the latest evidence in relation to what works for men.
What inspired you to set up Movember?
Movember started when two of the four co-founders, Luke and Travis, were discussing fashion and recurring trends in a bar back in Melbourne. They questioned where the Mo had gone and joked about bringing it back.
After a bit of persuasion, Adam and I got involved and in total we recruited 30 people to grow their very first moustache for the 30 days of November - we named it Movember.
Inspired by one of the 30 original guys whose mother was fundraising for breast cancer, we decided to make the campaign official in 2004 and raise funds for men's health and prostate cancer.
What was the hardest challenge?
Getting guys to talk about their health – that's why we do what we do.
We men to have conversations about their health in a shoulder-to-shoulder way and not see healthcare as something that is purely feminine.
What have you noticed about the number of people getting involved with the cause?
We've had 4,027,688 Mo Bros and Mo Sistas since 2003 and the number of people getting involved globally every year has blown us away. They have all helped us in having an everlasting impact on men's health.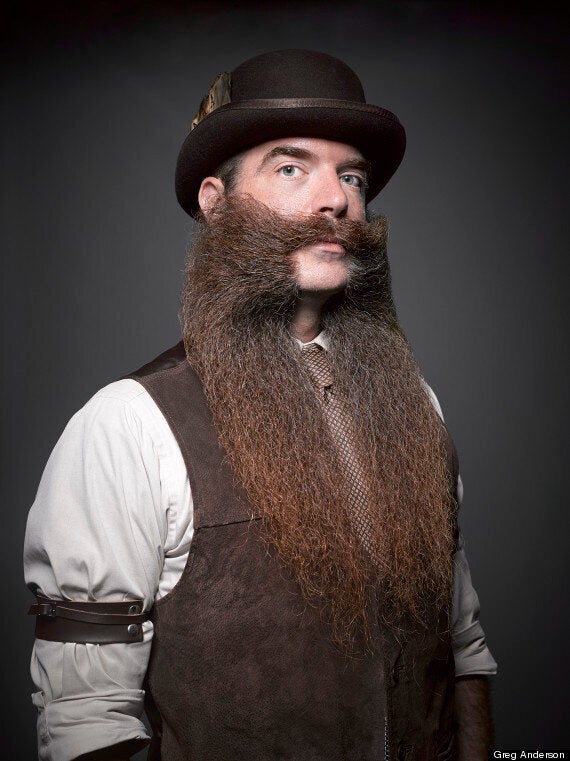 Mo-spiration
How will this Movember differ to last year? What do you hope to achieve?
This year we are continuing our fight against prostate and testicular cancer.
We also want to work towards putting a male lens on mental health, so that men and boys take action to remain mentally healthy. We'll do this by encouraging men to take action early if they experience mental health problems.
It's really exciting to be funding mental health and starting a whole new conversation in the UK.