With Halloween just around the corner, it's a great time to curl up on the sofa with a bowl of popcorn and enjoy a spooky film.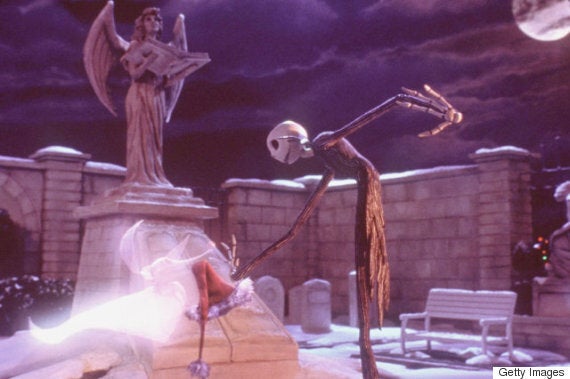 So, to give you some inspiration, here is our pick of the best family Halloween films.
Even though these are all children's films, you'll want to be sitting with them to keep them from being too scared.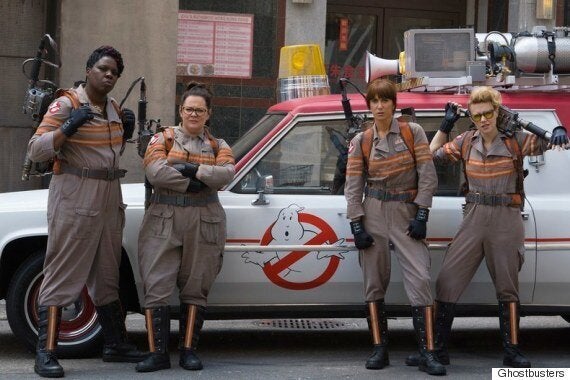 Ghostbusters (2016 or 1984)
Finding humour in the supernatural without turning into a parody is a fine art, and this classic nails it - whether you watch the 1984 original or the 2016 version. The wisecracking heroes are busy clearing New York City of ghouls and ghosties, and trying not to get slimed. All together now: When there's something strange in your neighbourhood, who you gonna call?

The Nightmare Before Christmas (1993)
Technically, this might be more of a Christmas movie, but there's certainly nothing cosy about Tim Burton's beautiful magnum opus. 'Pumpkin King' Jack Skellington grows tired of life among the grotesque inhabitants of Halloween Town, and decides he wants to celebrate Christmas. But it turns out that pulling off a perfect Christmas is harder than he thought in this delightfully eerie stop-motion fantasy musical.

Grown-ups might notice a 'The Sixth Sense for kids' vibe around this stop-motion animation, which tells the tale of 11-year-old medium Norman. His family and schoolmates don't believe him when he says he can speak to the dead, but his supernatural talents might be his town's only hope when a bungled ritual causes a legion of zombies to rise from their graves.

Night of the Hunter (1955)
Vintage scares abound in this spine-chilling surrealist classic, which follows a pair of orphans fleeing a murderous conman preacher - played with exquisitely languid creepiness by Robert Mitcham.You'll be holding your breath as Mitcham's supernatural 'reverend' stalks the plucky youngsters through deliciously spooky German Expressionist landscapes that would later inspire Tim Burton.

Casper the Friendly Ghost and his trio of rotten ghost uncles try to rid their haunted mansion of inheritance-hungry fortune seekers with the help of a paranormal expert and his daughter in this 1995 fantasy comedy.
Critics at the time were none too kind to the film, and - in fairness - the plot is all over the place. But that didn't stop it being a monster box office hit, and it's still enjoyable today (although the once-cutting edge CGI now seems more disturbing than any ghosts).

One for the older children, this adaptation of Neil Gaiman's eponymous book may well give adults the creeps, too. A lonely little girl goes wandering and she finds herself in the Other World, where her parents and friends have been replaced by doppelgangers with buttons for eyes. At first, the inhabitants of the Other World seem friendly, but Coraline soon realises that there's something very, very wrong about the place...

A box-office flop on its initial release, over the years Labyrinth has slowly transformed into a beloved cult classic (and not just for David Bowie's outrageous fashions). A teenage girl has 13 hours to successfully navigate the titular maze, or her little brother will be turned into a goblin by David Bowie's Goblin King. It's imaginative, enthralling and very, very weird.

Admit it, remembering Anjelica Huston's grotesque chief witch in this adaptation of the Roald Dahl classic still gives you the heebie jeebies. You'll be pleased to know that from an adult's perspective the prosthetics look comfortingly cheesy, but they're still enough to give kids a scare.
Fortunately, the movie's ending is far more cheerful than the book (where the young protagonist is condemned to a lifetime as a mouse), so there shouldn't be any nightmares at bedtime.

'They're creepy and they're kooky' boasts the (accurate) theme to this well-loved comic strip adaptation following the adventures of the distinctly off-kilter Addams clan. Kids will love the spooky scenery and ingeniously imaginative scares, while adults can sit back and enjoy the repartee between horror's most improbably cute couple, Gomez and Morticia (Raul Julia and Anjelica Huston).

The first half of the 1990s was clearly a golden era for the comedy fantasy, to which we can add this 1993 movie starring Bette Midler, Sarah Jessica Parker and Kathy Najimy as a trio of witch sisters resurrected from the dead and wreaking havoc. Critics rolled their eyes at the camptastic offering (Bette Midler sings I Put A Spell On You), but it remains a firm favourite with audiences.

Tim Burton's tongue-in-cheek reworking of Frankenstein might be just the thing for children not quite old enough to appreciate the original 1931 horror classic. The black-and-white stop motion animation tells of gifted schoolboy Victor, who resurrects his beloved pooch using the power of electricity - but when his secret gets out, the rush of townsfolk rushing to revive their own pets unleashes zombie mayhem.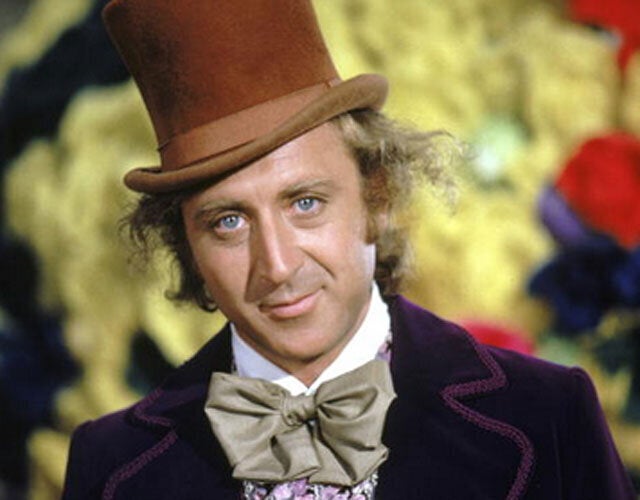 Willy Wonka and the Chocolate Factory (1971)
Who can the moment the whimsy of Willy Wonka's candy garden and chocolate river disappears into a horrifying, surrealist nightmare of a boat ride, led by a fiendish Gene Wilder? Indeed, golden ticket winner Charlie Bucket doesn't seem quite as lucky when you see the dreadful fates that befall his comrades...
The 2005 remake tries to lean on Johnny Depp's 'pale and interesting' shtick, but nothing compares to the can't-put-your-finger-on-it ominousness of Wilder's fascinating but enigmatic Wonka.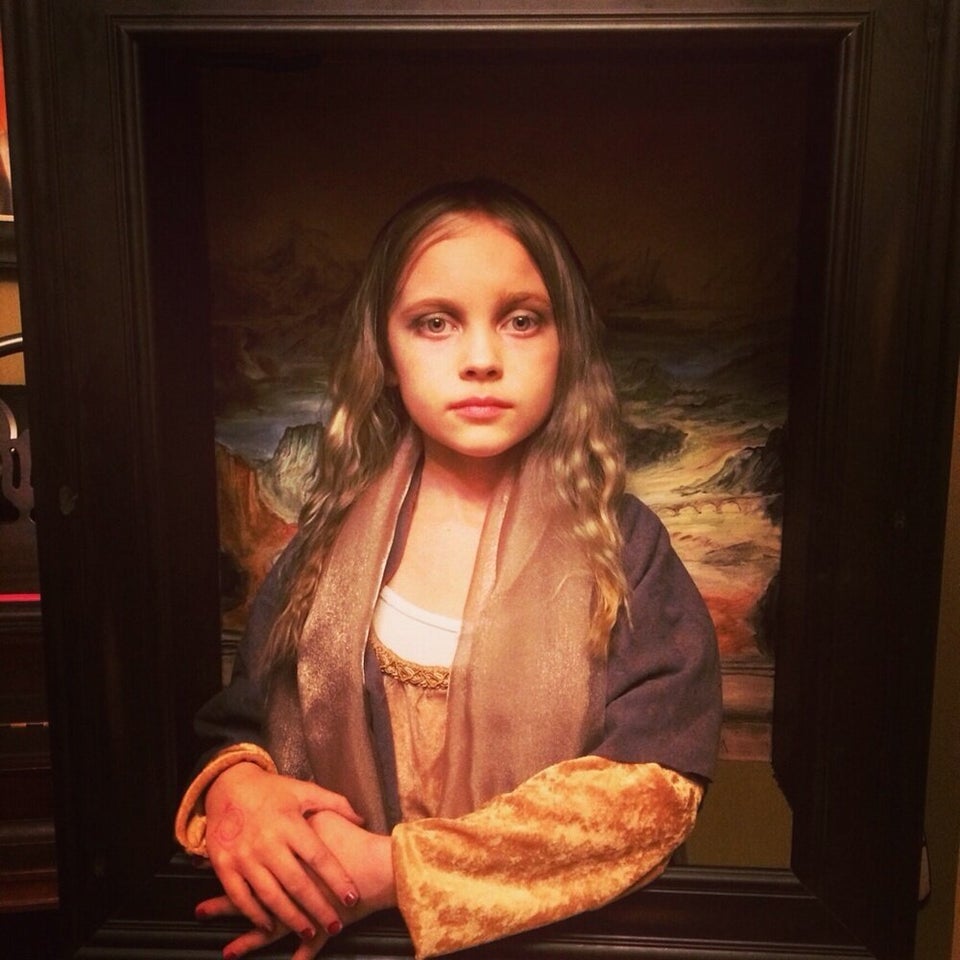 Most Creative Kids' Halloween Costumes