James Blunt thinks it's funny that, despite the phenomenal success of his latest album and singing to upwards of 10,000 fans every night, so much gets said about his Twitter haters, or as he describes them, "five guys in their bedrooms with their trousers around their ankles".
Read Also:
James Blunt Marries Aristocrat Sofia Wellesley
James' most recent album 'Moon Landing' , his fourth, has recently gone platinum, yet much of the attention around him continues to focus on the small but loud number of people targeting him on social media, insults he constantly bats away with wit and good humour.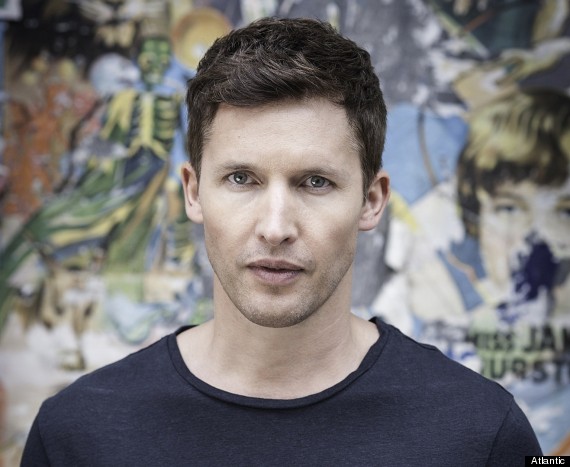 James Blunt doesn't worry about the haters, he's too busy writing, singing, marrying... and selling records
"I think it's exaggerated," he tells HuffPostUK, referring to the barrage of criticism he gets. "Anyone in the public eye, we always focus on the negativity around them, but the fact is I'm singing to 10,000 people every night.
"Instead, we will focus on the five guys in their bedrooms with their trousers around their ankles. The shame is they don't bother to pull their trousers up, get on a train and come to a gig so they can shout at me direct."
In the decade since he found fame, fortune and a huge number of people willing to take his name in vain following his first album 'Back to Bedlam' and the everywhere-ballad 'You're Beautiful', James has developed a lizard's skin towards those bent on bringing him down – "We should mock ourselves for caring and focusing on that negativity, and that's what I do."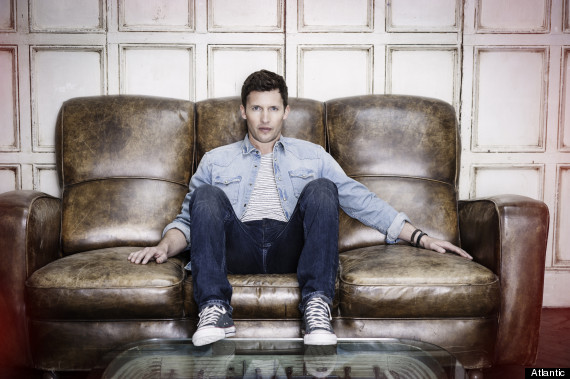 James Blunt's latest album 'Moon Landing' has gone platinum, he calls the UK response "the most heartwarming"
The singer-songwriter's got enough going on not to worry about that lot, anyway. Freshly wed to Sofia Wellesley, he's in the middle of an 18-month world tour, and shows no sign of slowing down. It sounds like married life will be travelling to him, not the other way round.
"I've always been good at staying in touch with my friends and family when I'm on the road," he says positively. "I want everyone to come and stay with us on the bus, otherwise it'd just be me and five blokes talking to each other for a year and a half, which could get tiring.
"There's no stopping. I'm alive, I feel strongly about stuff and feel compelled to write about it. It's where it comes out."
James Blunt has famously had two big chapters in his adult life, his army career which saw him in action in Kosovo, and then his musical era. I wonder which has been the more challenging?
"Well, they have great similarities, strangely," he ponders. "Obviously the dangers aren't there now, and the importance of what you're doing is very different, but logistically, it's bizarrely similar.
"I have military friends who visit me on tour, and are always amused by how familiar the set-up is.
"I might be in charge, but I'm completely dependent on other people to get the job done. I might be the so-called VIP, but there are other people who've been doing it a lot longer than I have, and I have to rely on them utterly. It's exactly how we run a troop of soldiers."
He goes on, "Military news is the first thing I read every morning. I still have friends and family serving, so it means a great deal to me."
Having experienced such conflict and witnessed such confronting scenes, James has no doubt of the value of what he does every night on stage…
"There are so many differences between people – religion, class, sexuality, whatever it is - and the value in music I see every night on stage, is seeing people are drawn together to something, and to share all the same emotions. It's a chance to focus on what joins us, not divides us."
Sounds like those five guys in their bedrooms lampooning James Blunt on Twitter can put that in their pipes and smoke it.
James Blunt releases a repackaged deluxe version of platinum-selling album 'Moon Landing' next Monday, featuring five new tracks as well as a live DVD from his recent world tour. His brand new single 'When I Find Love Again' is also released today. Here he is in action below...
LIKE US ON FACEBOOK | FOLLOW US ON TWITTER