One of first investors to buy a seat on Virgin Galactic has insisted she will still fly to space aboard Richard Branson's craft.
Namira Salim, who is a 'founder astronaut' and supporter of Branson's venture, told the Huffington Post that the crash was a "serious hurdle" but could be overcome.
"This is not the beginning of the end," she said. "I firmly believe this is the beginning of the future! Sadly the tragic accident of SpaceShipTwo is the biggest sacrifice on the part of the two pilots.
"This revolutionary, yet very tough new industry must learn from these teething problems and evolve into a safe and viable operation to be able to serve the broader consumer industry."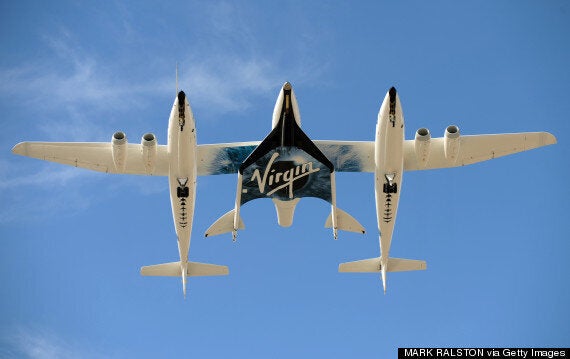 Above: the Virgin Galactic craft pictured at the opening of the project's base in the Mojave Desert
In the wake of the crash, some have described the Virgin Galactic project as having placed the ego of its travellers and investors above safety.
It is also hardly surprising that the project's investors and closest supporters would do all they could to keep the mission on track.
But Salim told HuffPost she sees her private journey to space at least in part as a public service - and that there were practical reasons for the public to back private investment in space.
"If I drop out today, I will devastate the dream of private spaceflight for millions who have ever dreamed of going to space," she said.
"Commercial spaceflight and the private space industry are the future of space technology. It will provide a gateway into space for low earth orbit satellites, payloads, researchers and scientists in a far more cost effective and environmentally benign manner. Therefore, we have no option but to support private spaceflight to be able to provide access to space for all."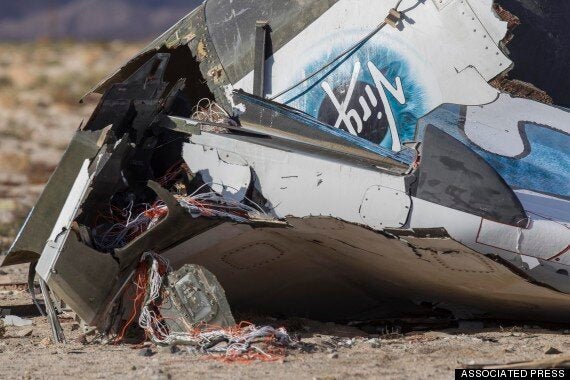 Above: the wreckage of SpaceShipTwo after the fatal test flight
Salim also insisted that the travellers on Virgin Galactic would never be able to totally eliminate danger.
"I believe that death is inevitable --in general. It is decreed and comes when it is meant to and there is no escaping from it... Virgin Galactic is not in a race to be first, rather it is committed to becoming the safest operator. However, how can there be any guarantees in life? We hope to learn from this tragedy and move forward conscientiously."
Virgin Galactic is owned by Sir Richard Branson's Virgin Group and Aabar Investments PJS of Abu Dhabi. Salim says she has acted as a face of the investment campaign since booking her seat in 2006.
She added that Branson would "pull through".
"Being the visionary and optimist that he is, I'm sure he will pull through this one too," she said.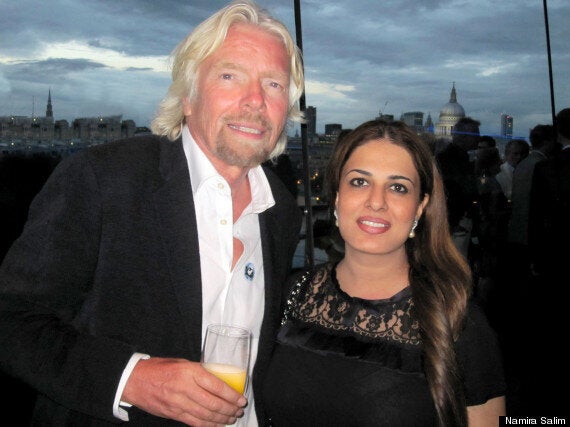 Above: Namira Salim with Sir Richard Branson
Branson himself has said that he would "push on" with the project.
"All I can say is we will not fly members of the public unless we can fly myself and family members," he said.